devnoname120 released this Feb 15, 2019
First public version of the Julius port to the Playstation Vita device.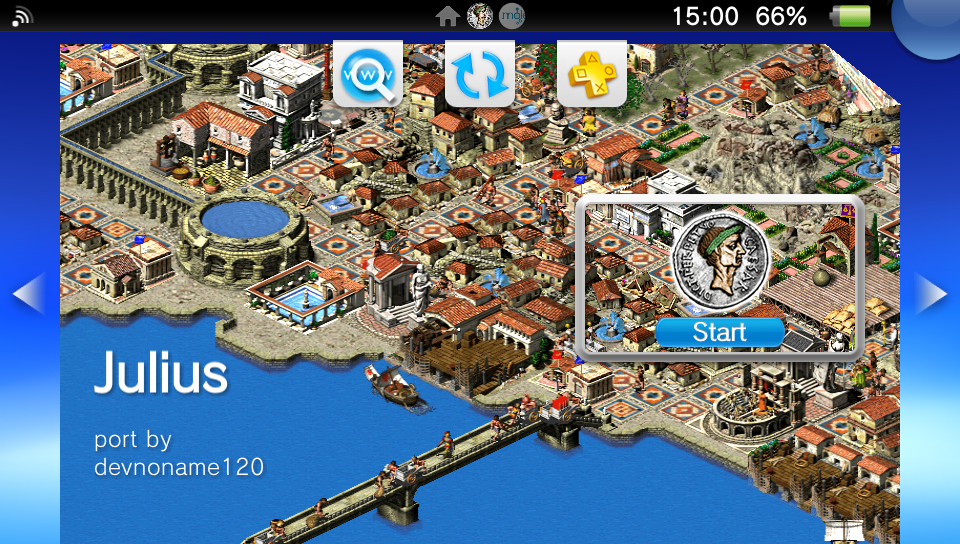 In order to use it, you need to move the files (c3.eng, etc.) of a Caesar 3 install to ux0:/data/julius/.
Key mapping:
up/down/left/right - Move the map.
L/R triggers - Change game speed.
touch - Move the mouse.
x - Left click.
o - Right click.