Vita HomeBrew Browser

VHBB is an app store for the PS Vita. With it, you can browse homebrews from VitaDB, see screenshots, videos, and install them for free!

In order to use VHBB, you can download latest version, transfer the VPK to your Vita, and install it with Vitashell. Note that you'll need to jailbreak your Vita in order to use this app: here is a guide to jailbreak your PS Vita. You can also click on the screenshots below to get a video tutorial.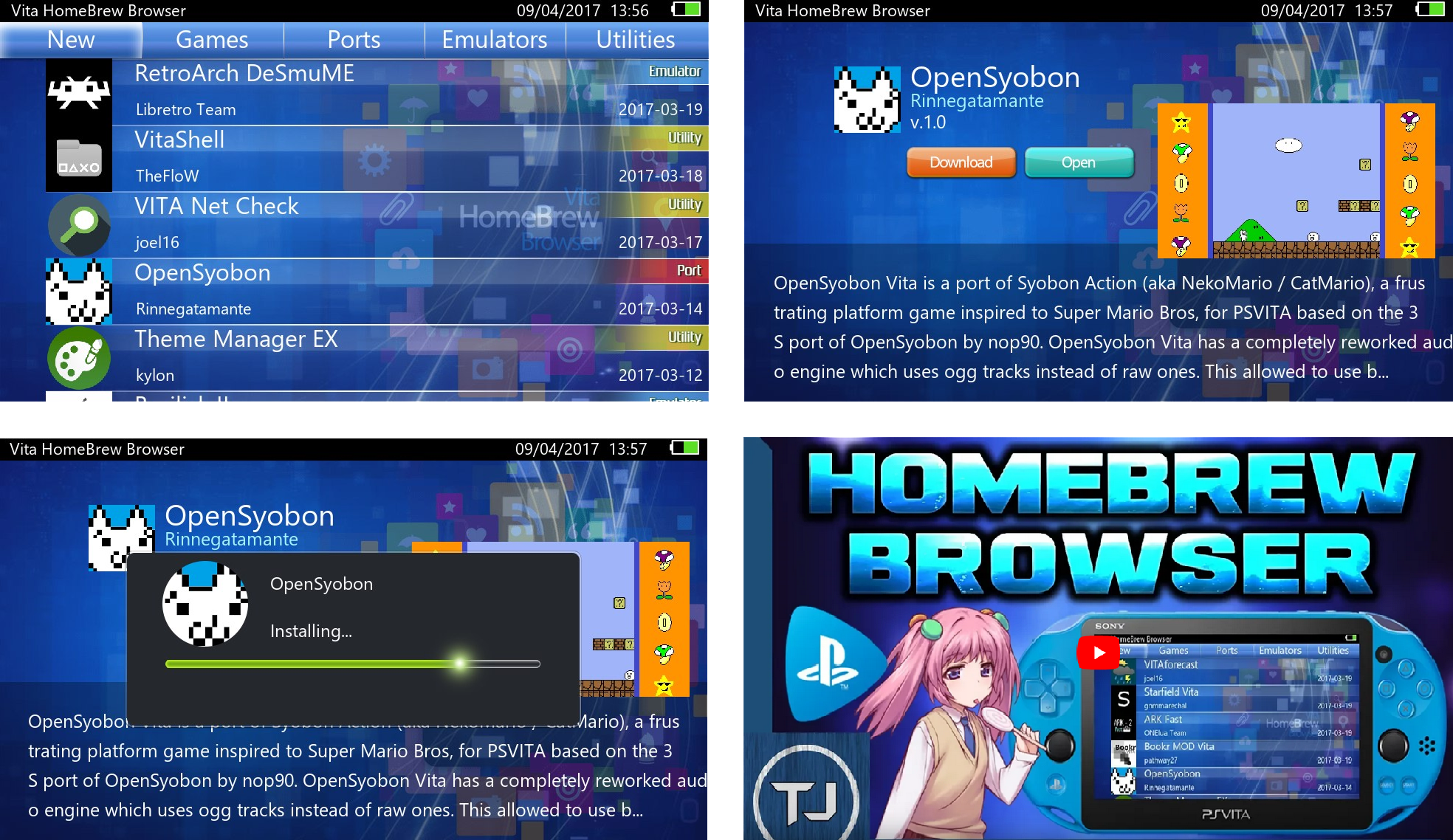 Development instructions
Prerequisites

Optional:
Building

To build VHBB, you'll need to have the vitasdk installed and working.

Then run the following commands:
mkdir build
cd build

cmake .. -DDEBUGNET=OFF -DCMAKE_BUILD_TYPE=Release
make -j4

Running

To run VHBB:

You can also use vitacompanion in order to send and reload the application easily after compilation.
Logging

Debug code prints text in order to help the debugging. Currently debugnet and file logging are supported.

Instructions to use debugnet:

Instructions to enable file logging:
Notes
License