Join GitHub today
GitHub is home to over 40 million developers working together to host and review code, manage projects, and build software together.
Sign up
New issue

Have a question about this project? Sign up for a free GitHub account to open an issue and contact its maintainers and the community.

By clicking "Sign up for GitHub", you agree to our terms of service and privacy statement. We'll occasionally send you account related emails.

Already on GitHub? Sign in to your account
Adds feature to prune remotes. Fixes #556
#815
Conversation
Description
A request for the option to prune a remote was made in #556
There was some discussion as to the exact functionality that people wanted:
The main concern I believe was to simply prune the remote
There was also talk to remove any local branches tracking pruned remote branches, which I thought might be better for a feature separate from pruning, as it alters the local repo in a way most would not expect
EDIT: it was agreed upon in #556 that this feature should just prune the remote. A new issue to implement the second functionality was made at #817
Also, I wasn't sure which icon to use, but thought that the icon-branch.svg fit the best. I can change this if people wish
Testing
To test this feature with my test gitlab repo, I did the following:
1 - create a new remote branch on gitlab, and add a file to it
2 - from gitlens, fetch the remote to which I made these changes. Make sure the remote branch is seen
3 - merge the remote branch into remote master and delete on merging
4 - pull from the remote
5 - run git remote prune --dry-run <remoteName> to ensure there was indeed a branch to prune
6 - use the "prune" functionality added in gitlens
7 - check to make sure the remote branch disappears in gitlens. Also run another git remote prune --dry-run <remoteName> just to be safe
Screenshots:
steps 1 and 2 (feature-pr remote branch is still in remote)
step 3
steps 4 and 5 (check that there is indeed a branch to prune)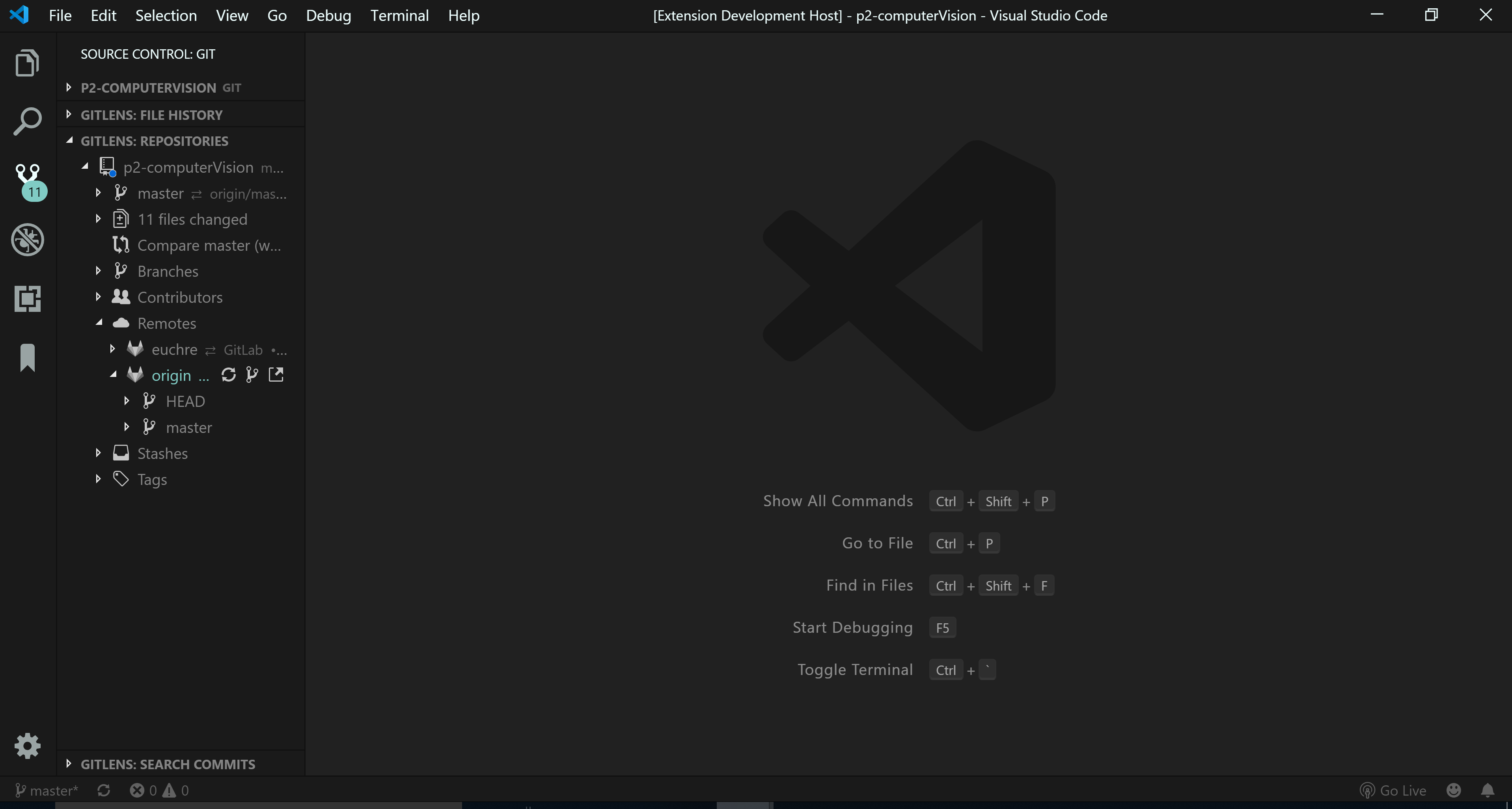 step 6 and 7 (after pressing the "prune" button in gitlens)
Checklist
I have followed the guidelines in the Contributing document
My changes are based off of the develop branch
My changes follow the coding style of this project
My changes build without any errors or warnings
My changes have been formatted and linted
My changes include any required corresponding changes to the documentation
My changes have been rebased and squashed to the minimal number (typically 1) of relevant commits
My changes have a descriptive commit message with a short title, including a Fixes $XXX - or Closes #XXX - prefix to auto-close the issue that your PR addresses
Copy link
Contributor
Author
@eamodio Awesome, I'll make those changes tomorrow! Should I squash them locally and push the changed history to my fork, or should I just add on another commit that can be squashed from Github? Not sure if the first option will delete this pull request or something
Great thank you! You can do it either way as long as you keep pushing to the same branch you opened the PR on it will update the PR. Although I noticed that you used the same branch as develop as your last PR. In the future it would be best to create a new branch for each PR
Copy link
Contributor
Author
Just pushed those changes 👍
Also sorry about not creating new branches! I'll do that from now on!
Thanks again for your help!
Looks great -- thank you!
Add this suggestion to a batch that can be applied as a single commit.
This suggestion is invalid because no changes were made to the code.
Suggestions cannot be applied while the pull request is closed.
Suggestions cannot be applied while viewing a subset of changes.
Only one suggestion per line can be applied in a batch.
Add this suggestion to a batch that can be applied as a single commit.
Applying suggestions on deleted lines is not supported.
You must change the existing code in this line in order to create a valid suggestion.
Outdated suggestions cannot be applied.
This suggestion has been applied or marked resolved.
Suggestions cannot be applied from pending reviews.