Join GitHub today
GitHub is home to over 28 million developers working together to host and review code, manage projects, and build software together.
Sign up
New issue

Have a question about this project? Sign up for a free GitHub account to open an issue and contact its maintainers and the community.

By clicking "Sign up for GitHub", you agree to our terms of service and privacy statement. We'll occasionally send you account related emails.

Already on GitHub? Sign in to your account
Contribute org.eclipse.core.contenttype.contentTypes extension
#379
Comments
A text search can result in blocking behavior when trying to determine if a file has binary content. In org.eclipse.search.internal.core.text.TextSearchVisitor.hasBinaryContent(CharSequence, IFile) it is first tried to get a content description for a file. If there is none, the file's beginning is read to detect \0.
The following screenshot shows that TextSearchVisitor.hasBinaryContent is quite heavy weight and blocked in the synchronized method java.nio.charset.CoderResult.Cache.get(int).
For Xtext DSLs this can be improved by contributing a content description.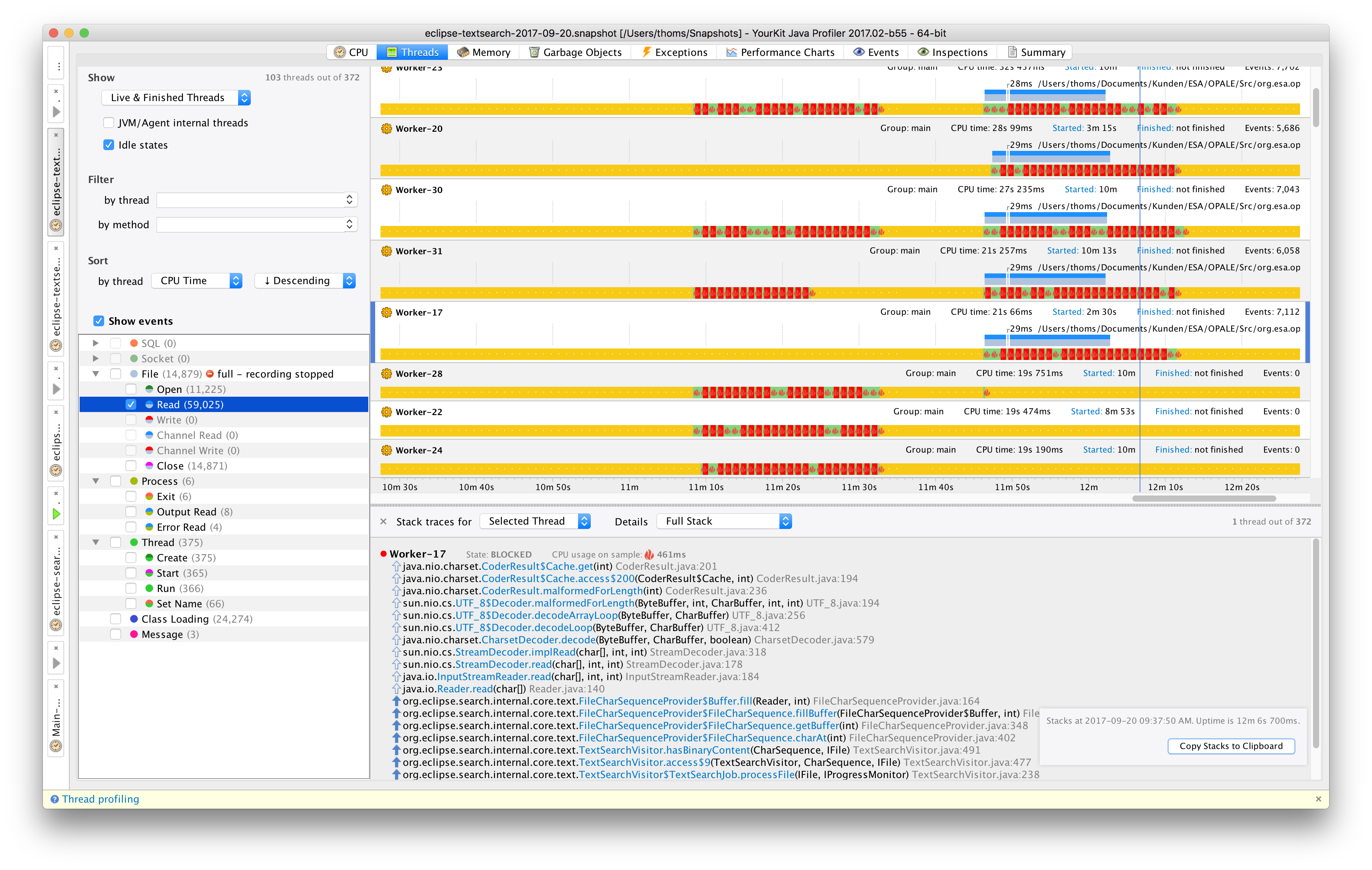 This comment has been minimized.

Show comment

Hide comment
am missing a commit for existing dsl like xtext xbase purexbase xtend etc
This comment has been minimized.

Show comment

Hide comment
This comment has been minimized.

Show comment

Hide comment
added a commit to sarl/sarl that referenced this issue Dec 22, 2017