Developer Humors

My favorite developer humors worth keeping track of.
That's our job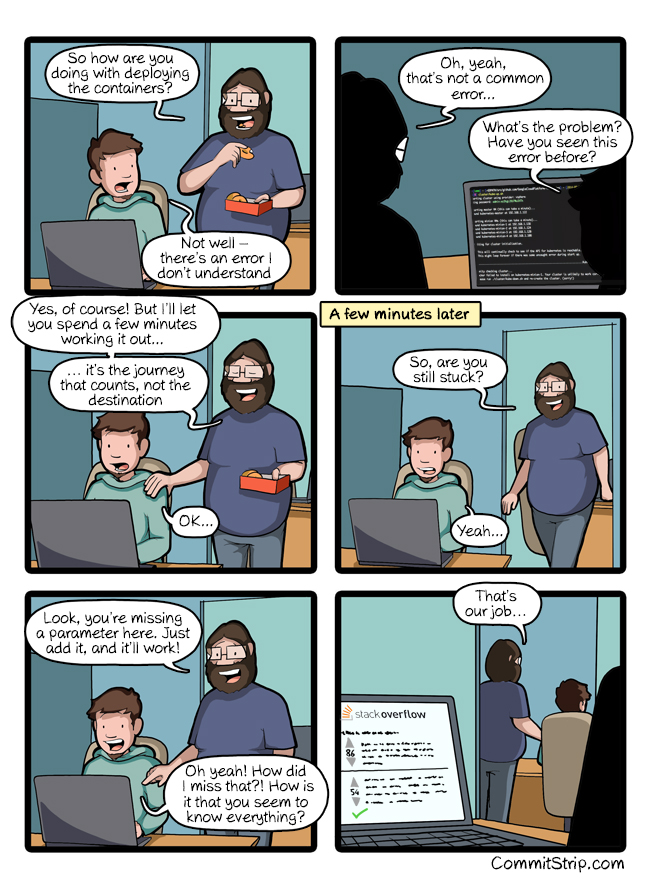 Why does it take such a long time?
IT Project Estimates
The code is always better on the other side
How many other candidates are there?
I guess we have to code it ourselves
When you've thought of everything. Almost.
It's an improvement
Depressed Sysadmin – The days when we go without
Bugs of the future
Which is worse?
When we leave coders to do their own thing
Don't talk. Ship
Proud or worried?
First deployment
Hide this code, that I dare not see.
That little problem with Agile...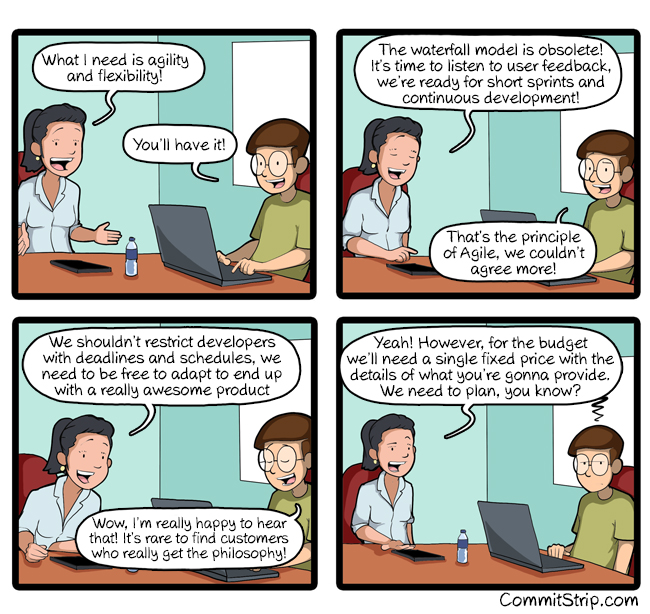 A server? That's so 2014.
Which full-stack developer are you?
Where does it come from?
Facing the truth
Best CMS 2016
f(number of coders) = time to code project
The 'Just-got-back-from-a-conference' effect
Too Full Stack
The Circle of Code
How I see recruiters