Breath Counting Task

Experiment Factory: Breath Counting Task, based on Levinson et al. (2014, Study 2).

This is a task that is friendly for use in the Experiment Factory. You can run it locally by putting these files in a web server, or use the Experiment Factory to generate a reproducible container. Check out the documentation above for more information, or post an issue if you have any questions.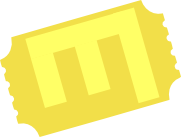 Containers and Metadata

The repository builds and provides a set of containers and metadata files to help you run and understand the experiment.
preview the experiment on Github pages
use the container provided on Docker Hub, built from this repository. All previous versions are also found here based on Github commits.
inspect metadata including manifests and packages associated with Github commits. While this table isn't rendered on Github pages, if you render the branch and look at the index.html you will have a pretty rendering of it.
Processing Data in R

expfactory.breathcounting is an R package for processing the data generated by this task.
References

Levinson, D. B., Stoll, E. L., Kindy, S. D., Merry, H. L., and Davidson, R. J. (2014). A mind you can count on: validating breath counting as a behavioral measure of mindfulness. Frontiers in Psychology, 5.