Join GitHub today
GitHub is home to over 31 million developers working together to host and review code, manage projects, and build software together.
Sign up
New issue

Have a question about this project? Sign up for a free GitHub account to open an issue and contact its maintainers and the community.

By clicking "Sign up for GitHub", you agree to our terms of service and privacy statement. We'll occasionally send you account related emails.

Already on GitHub? Sign in to your account
whats the official way to open cors in feather ?
#536
Comments
whats the official way to open cors in feather ?
I get this error when i try to ping feahterjs server.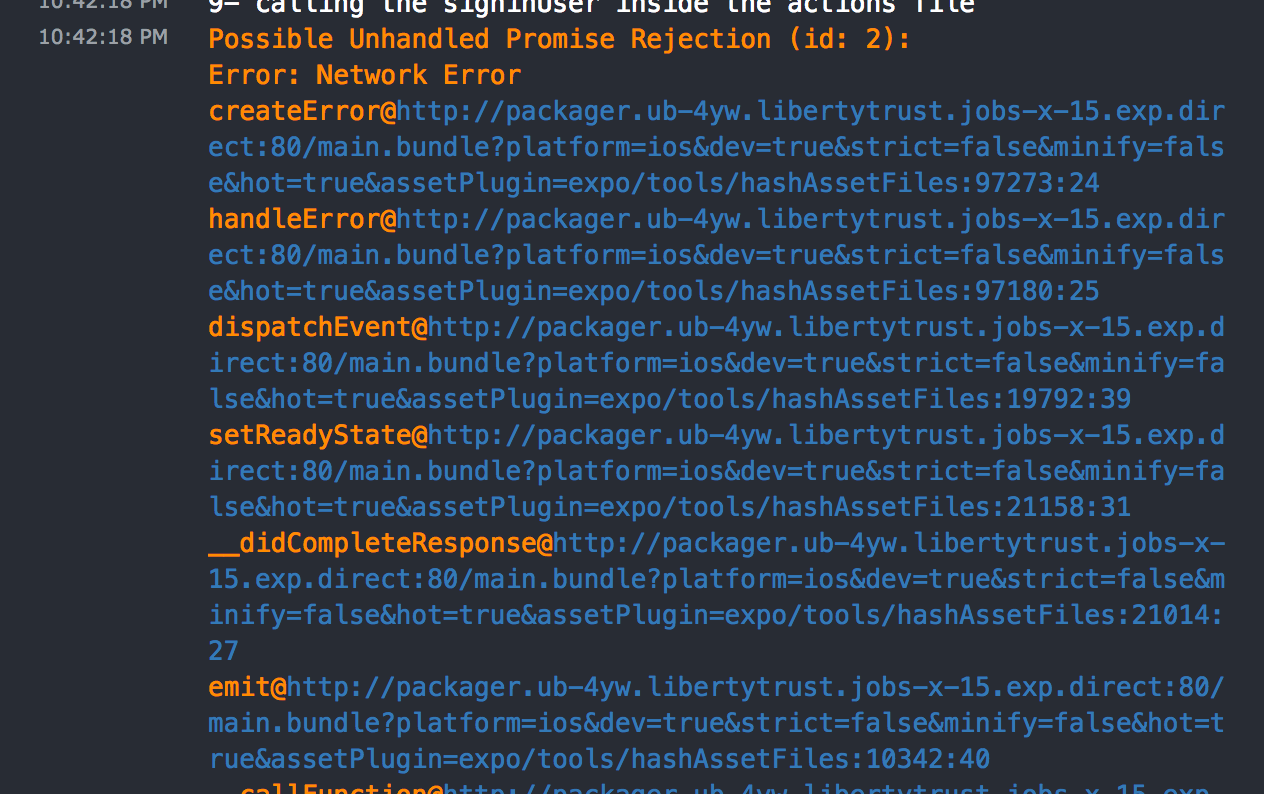 Steps to reproduce
(First please check that this issue is not already solved as described
here)
Tell us what broke. The more detailed the better.
If you can, please create a simple example that reproduces the issue and link to a gist, jsbin, repo, etc.
Expected behavior
Tell us what should happen
Actual behavior
Tell us what happens instead
System configuration
Tell us about the applicable parts of your setup.
Module versions (especially the part that's not working):
NodeJS version:
Operating System:
Browser Version:
React Native Version:
Module Loader:
thanks @marshallswain for the reply, but do you think this is a CORS error ?
I'm using React NAtive expo.
I'm not sure sure if its a CORS issue but it should be.
There's not enough visible information to figure it out. "Unhandled promise" might be giving a clue there, but it's really not enough to know.