New issue

Have a question about this project? Sign up for a free GitHub account to open an issue and contact its maintainers and the community.

By clicking "Sign up for GitHub", you agree to our terms of service and privacy statement. We'll occasionally send you account related emails.

Already on GitHub? Sign in to your account
Wallet Selection in CHAPI breaks without 3rd party cookies
#374
samuelgoto
opened this issue
Nov 17, 2022
· 14 comments
samuelgoto
opened this issue
Nov 17, 2022
· 14 comments
Comments
This is a write down of a chat with @msporny and @dmitrizagidulin at XXV IIW.
TL;DR; Wallet selection in CHAPI is built with iframes and third party cookies. This is an exploration if FedCM can help preserve it.
Context
You can try this yourself [here](CHAPI playground).
Steps to reproduce
The user registers a Wallet

The user goes to an Issuer
Expected results
In steps (1.iv) and (2.iv): Clearly, (1.iv) and (2.iv) depend on third party cookies, so CHAPI has to degrade gracefully in its absence. The way CHAPI degrades gracefully in the absence of third party cookies is by opening pop-up windows [10] [11] [12] [13], which is not great because (a) it is a jarring user experience and (b) it reveals to the user a third party involved https://authn.io which was otherwise invisible to the user.
Screenshots
1
2
3
4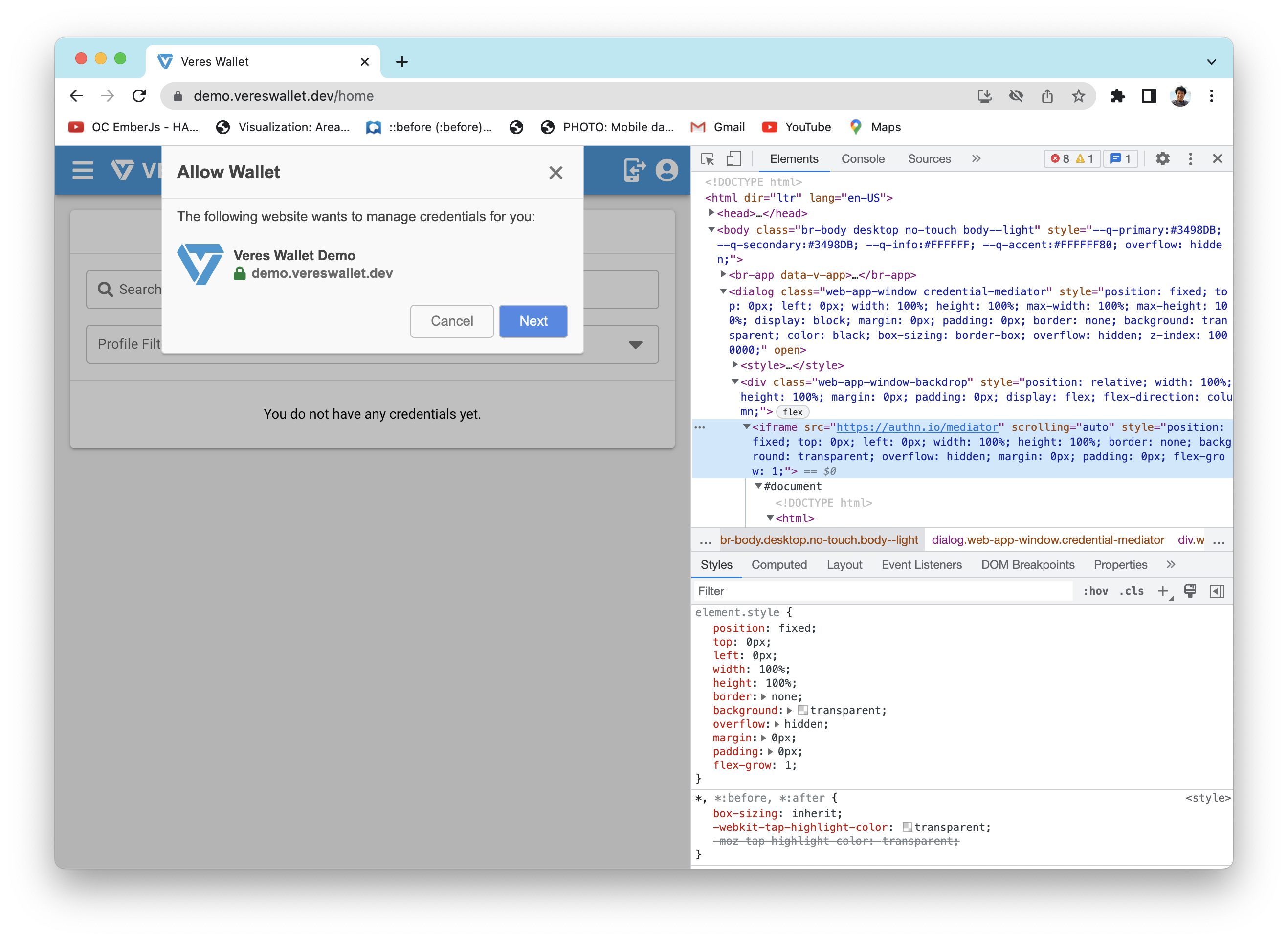 5
6
7
8
9
10
11
12
13
The text was updated successfully, but these errors were encountered: