ghost-purge-images

Display or clean unused uploaded images of your Ghost blog
🎁 Install
Run npm install -g ghost-purge-images
🚀 Execute
Login into your server via ssh:
Go to the folder where you have installed Ghost, usually in /var/www/ghost
Run any command, for example ghost-purge-images display key=YOUR_KEY
🔑 Key
This tool use the Ghost Content API, so you need to provide a Content API Key.
Get a key following this steps:
On your Ghost admin, click on Integrations at the left menu
Click on green button Add custom integration and set any name
Copy the Content API Key and use it
👉 This key can be the same you are using in your Ghostboard account
💡 Need help? Check this step-by-step guide to get a Content API Key
⚡️ Commands
ghost-purge-images display key=YOUR_KEY_HERE
Print the list of all uploaded images that currently are not being used in any post, page or metadata
ghost-purge-images purge key=YOUR_KEY_HERE
WARNING: Take a backup before run this
Delete all the unused files.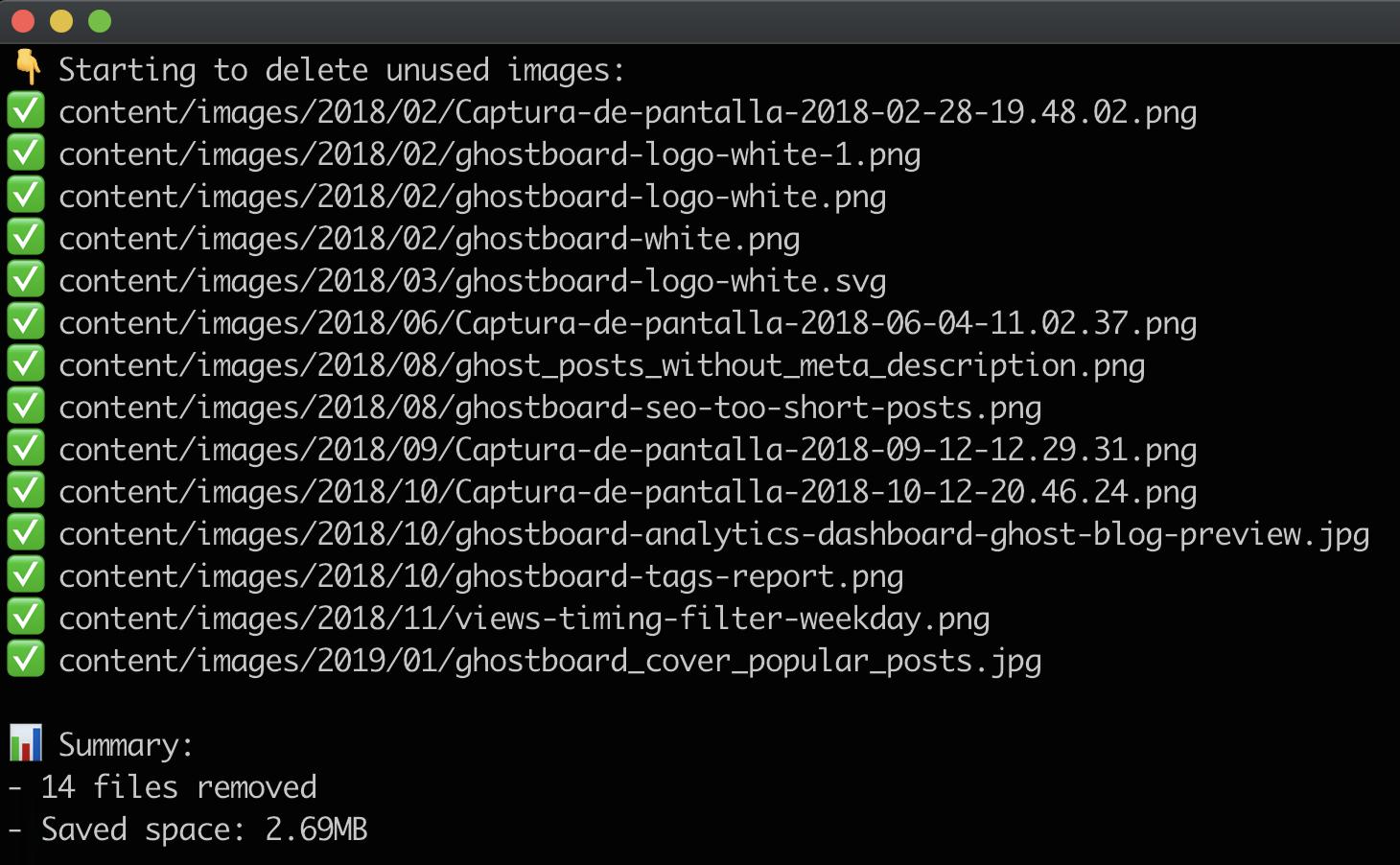 📋 Changelog
2.x
Support Ghost Content API
Deprecated Ghost Public API
Add support for images used in Tags & Authors
1.x
Support Ghost Public API
Support for images in posts, pages, logo & cover
👋 Credits
David Burgos from Ghostboard.io
✒️ License
See LICENSE file