Join GitHub today
GitHub is home to over 50 million developers working together to host and review code, manage projects, and build software together.
Sign up
New issue

Have a question about this project? Sign up for a free GitHub account to open an issue and contact its maintainers and the community.

By clicking "Sign up for GitHub", you agree to our terms of service and privacy statement. We'll occasionally send you account related emails.

Already on GitHub? Sign in to your account
x/pkgsite: packages with stopwords as their name don't show up in search results
#38766
Comments
What is the URL of the page with the issue?
https://pkg.go.dev/search?q=is
What is your user agent?
Mozilla/5.0 (Macintosh; Intel Mac OS X 10.15; rv:75.0) Gecko/20100101 Firefox/75.0
Screenshot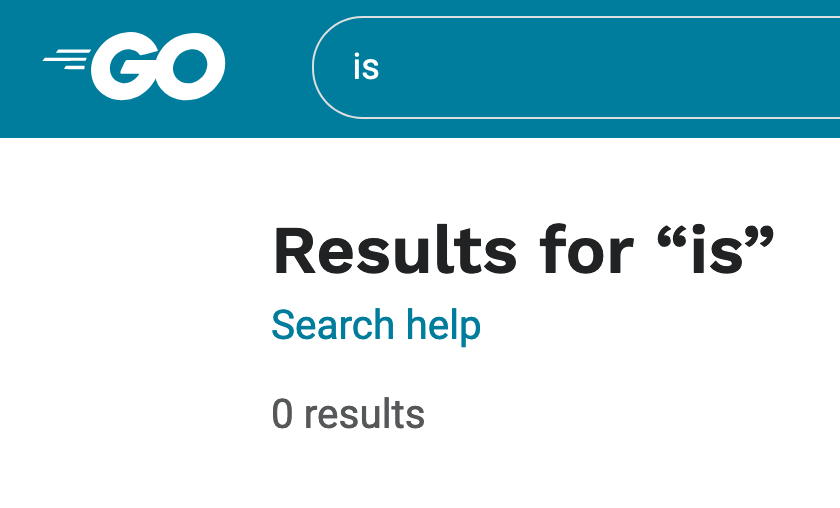 What did you do?
I searched for the package name, "is".
What did you expect to see?
I expected to see a link to this page: https://pkg.go.dev/github.com/matryer/is
What did you see instead?
A page with zero results.
gopherbot
added this to the
Unreleased
milestone
Apr 30, 2020
gopherbot
added the
pkgsite
label
Apr 30, 2020
julieqiu
mentioned this issue
May 1, 2020
Thanks for the feedback! The reason is because "is" is a stopword and being filtered out. We'll work on fixing this - I added it to our search feedback tracking issue #37810.