Join GitHub today
GitHub is home to over 50 million developers working together to host and review code, manage projects, and build software together.
Sign up
GitHub is where the world builds software
Millions of developers and companies build, ship, and maintain their software on GitHub — the largest and most advanced development platform in the world.
New issue

Have a question about this project? Sign up for a free GitHub account to open an issue and contact its maintainers and the community.

By clicking "Sign up for GitHub", you agree to our terms of service and privacy statement. We'll occasionally send you account related emails.

Already on GitHub? Sign in to your account
pkg.go.dev doesn't like package names that are just a domain
#39476
Comments
What is the URL of the page with the issue?
What is your user agent?
Mozilla/5.0 (Macintosh; Intel Mac OS X 10.15; rv:77.0) Gecko/20100101 Firefox/77.0

Screenshot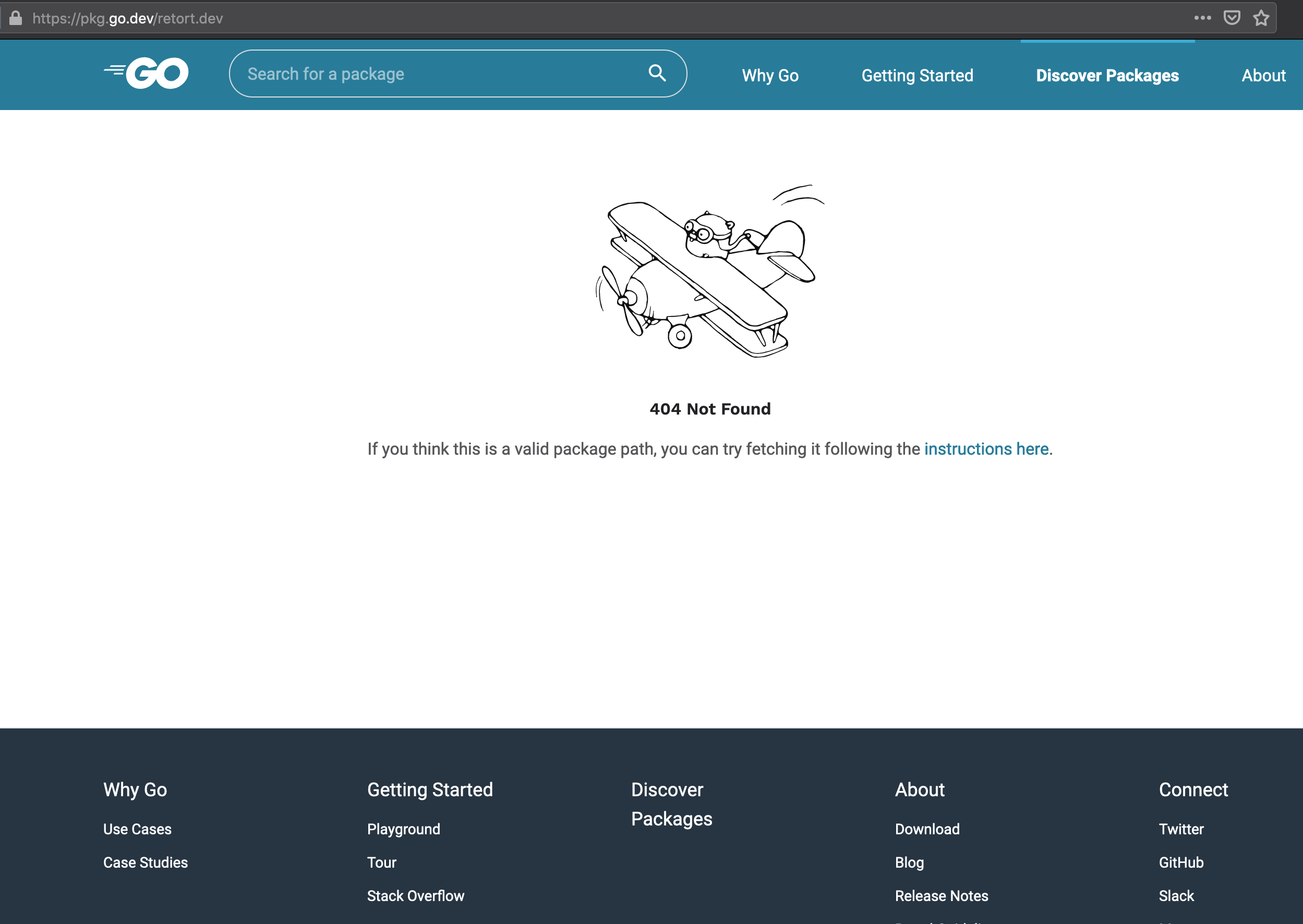 What did you do?
I'm working on a package retort.dev (https://retort.dev).
I can pull the version info of here: https://proxy.golang.org/retort.dev/@v/v0.1.5.info
But the docs don't load at all https://pkg.go.dev/retort.dev
Downloading via the proxy works:
GOPROXY="https://proxy.golang.org" GO111MODULE=on go get -u -v retort.dev

What did you expect to see?
The package documentation.
What did you see instead?
A 404 page.
Comments
I'm wondering if pkg.go.dev isn't expecting a package at the domain level?
You can see the package repo here https://github.com/retort-dev/retort
ojkelly
mentioned this issue
Jun 9, 2020