New issue

Have a question about this project? Sign up for a free GitHub account to open an issue and contact its maintainers and the community.

By clicking "Sign up for GitHub", you agree to our terms of service and privacy statement. We'll occasionally send you account related emails.

Already on GitHub? Sign in to your account
x/pkgsite: remove github.com/dsyx/serial-go
#40305
Comments
What is the URL of the page with the issue?
https://pkg.go.dev/github.com/dsyx/serial-go?tab=doc
What is your user agent?
Mozilla/5.0 (Windows NT 10.0; Win64; x64) AppleWebKit/537.36 (KHTML, like Gecko) Chrome/84.0.4147.89 Safari/537.36 Edg/84.0.522.40
Screenshot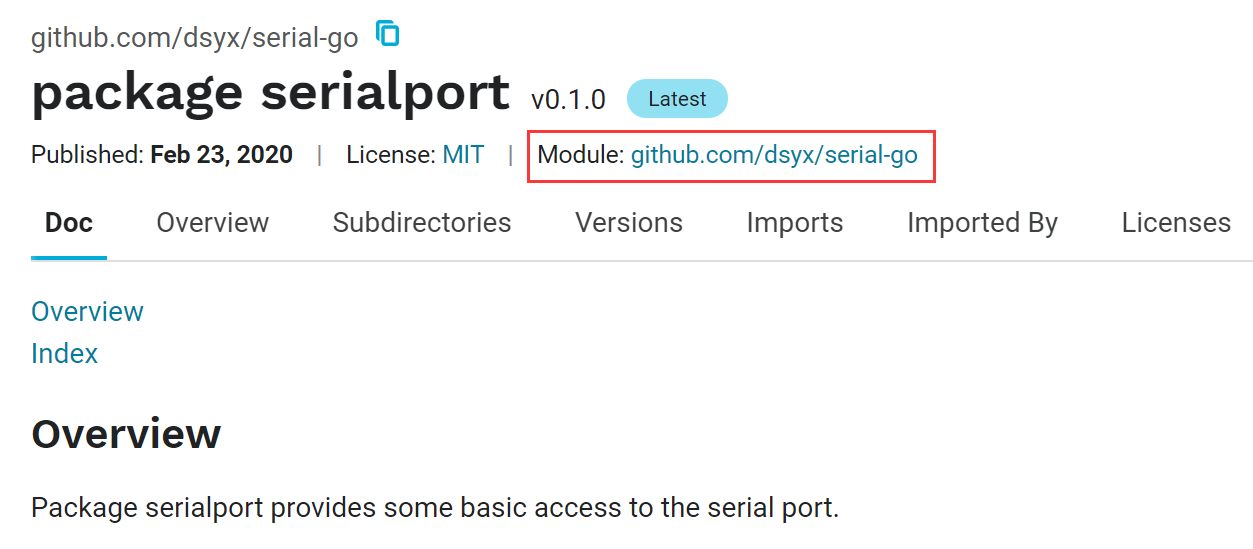 What did you do?
This is my package, but after I changed the name, its old copy is still on go.dev. In fact, the module address pointed to by this packet is invalid.
What did you expect to see?
I think go.dev should remove it. go.dev should remove such non-existent modules.
The text was updated successfully, but these errors were encountered:
I don't think the title should be changed. In theory, this will happen to all renamed packages. @toothrot
If other Go packages change their names, will this phenomenon still happen? @julieqiu
Yes - package authors will need to notify us when they want a package removed. See a related comment on this topic here: #38897 (comment)
Thanks. Will go.dev automatically delete non-existent packages in the future?