New issue

Have a question about this project? Sign up for a free GitHub account to open an issue and contact its maintainers and the community.

By clicking "Sign up for GitHub", you agree to our terms of service and privacy statement. We'll occasionally send you account related emails.

Already on GitHub? Sign in to your account
x/pkgsite: long names have poor formatting
#44365
Comments
What is the URL of the page with the issue?
https://pkg.go.dev/google.golang.org/api@v0.40.0/compute/v1#pkg-types
What is your user agent?
Version 88.0.4324.182 (Official Build) (64-bit)
Screenshot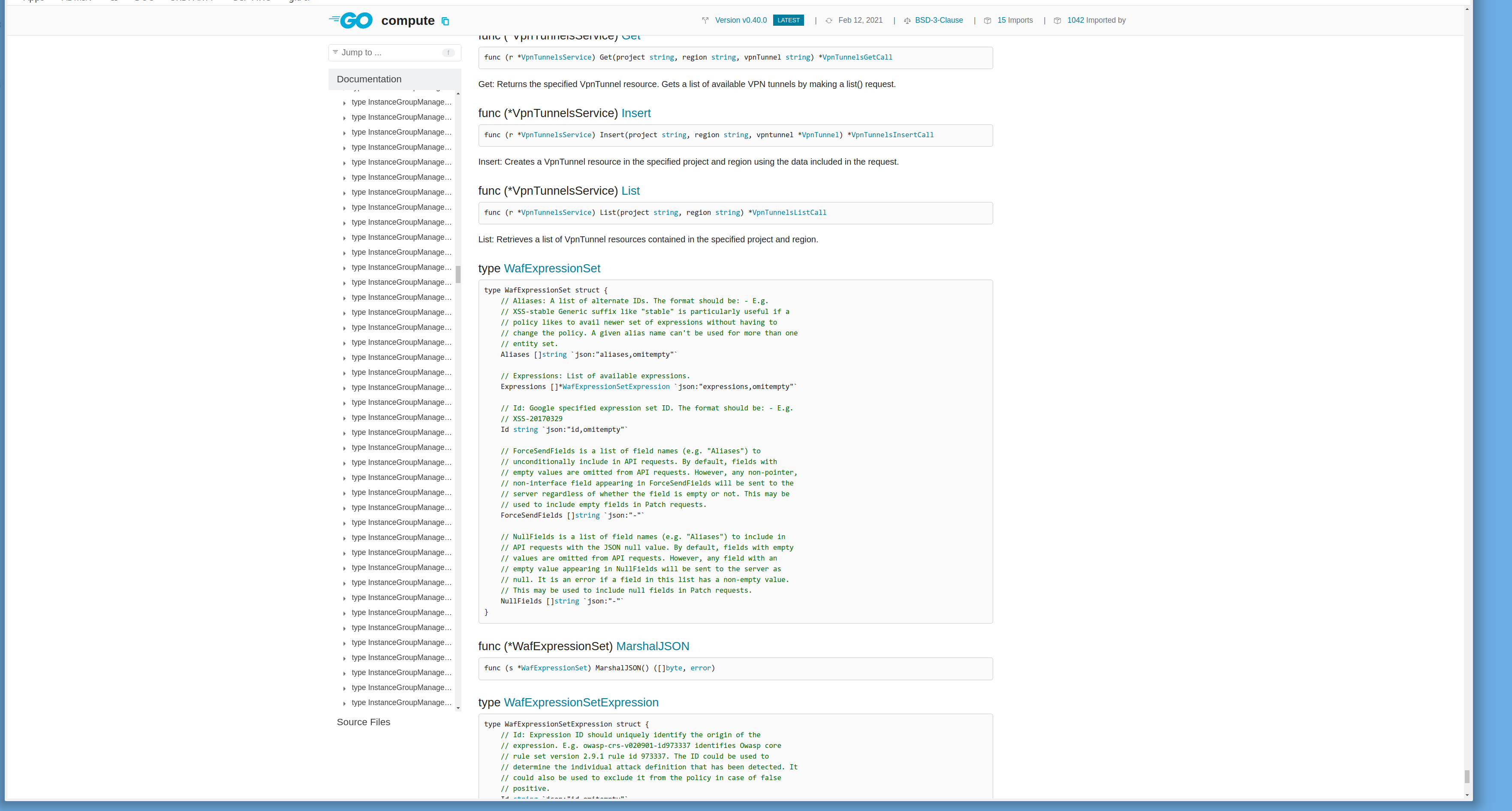 What did you do?
Just browsing that page
What did you expect to see?
Two things:
I expected the menu on the left that lists all the types and functions to be resizable, so that long names can actually be displayed. As it stands, this is completely useless; to browse them, I have to hover over each one of them and wait for actual url to show at the bottom of the window.
I have a wide screen for a reason. Why are you filling the browser window with empty white space, when you could simply have expanded the individual frames to fill the whole width?
What did you see instead?
This design that makes no sense in the year 2021.
The text was updated successfully, but these errors were encountered: