Join GitHub today
GitHub is home to over 40 million developers working together to host and review code, manage projects, and build software together.
Sign up
New issue

Have a question about this project? Sign up for a free GitHub account to open an issue and contact its maintainers and the community.

By clicking "Sign up for GitHub", you agree to our terms of service and privacy statement. We'll occasionally send you account related emails.

Already on GitHub? Sign in to your account
Convert all our manual whitespace splitting to use split_whitespace()
#6751
Conversation
#6749 fixes one instance where split(' ') produced incorrect results because it only splits on a single space, even when multiple spaces are present.
That made me wonder - why aren't we using split_whitespace() everywhere? I can't think of a scenario where the behavior of split_whitespace() is not what we want, and for some reason, we actually depend on the behavior of split(' ') when multiple consecutive whitespace characters are present.
So I did a find/replace.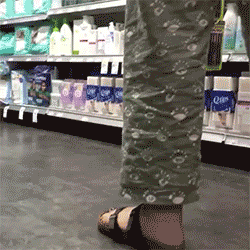 Signed-off-by: Josh Black raskchanky@gmail.com
raskchanky
requested review from
baumanj
,
chefsalim
and
christophermaier
as
code owners
Jul 22, 2019
raskchanky
merged commit
daf2239
into
master
Jul 23, 2019
5 checks passed
raskchanky
deleted the
jb/fix-whitespace-everywhere
branch
Jul 23, 2019
chef-ci
added a commit that referenced this pull request
Jul 23, 2019
Obvious fix; these changes are the result of automation not creative thinking.
This comment has been minimized.
Add this suggestion to a batch that can be applied as a single commit.
This suggestion is invalid because no changes were made to the code.
Suggestions cannot be applied while the pull request is closed.
Suggestions cannot be applied while viewing a subset of changes.
Only one suggestion per line can be applied in a batch.
Add this suggestion to a batch that can be applied as a single commit.
Applying suggestions on deleted lines is not supported.
You must change the existing code in this line in order to create a valid suggestion.
Outdated suggestions cannot be applied.
This suggestion has been applied or marked resolved.
Suggestions cannot be applied from pending reviews.