snowden

Yet another proxy server in C++
Installing
Extract the compressed file
run make in terminal for compiling and building the binary
run ./proxy Port to start the proxy server in the desired PORT
IIITA Proxy
If you are testing the proxy server in IIIT-A network then change the value of CONNECT_TO_IRONPORT defined in line 15 proxy.cpp to true.
If you are using mobile data then there is no need of chaning the value of CONNECT_TO_IRONPORT. Leave it as false.
The python tests would only work under mobile data.

Design

The proxy server would act as both a client and server.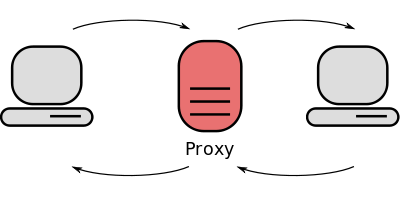 Each client would connect to the proxy server which in turn fetches the desired web page back to the client.
To support multiple clients I used thread programming (pthread library).
The request made to the proxy server by the client can be validated with the help of ParsedRequest_parse function in proxy_parse.h.
HTTPS is not supported becuase the data send between the client and server is heavily encrypted. No sense can be made of data and it would be useless to cache anything in the proxy server.
Testing

Go to the Edit menu in Firefox.
Select Preferences. Select Advanced and then select `Network.
Under Connection, select Settings.
Select Manual Proxy Configuration. If you are using localhost, remove the default No Proxy for: localhost 127.0.0.1. Enter the hostname (eg localhost) and port where your proxy program is running.
Save your changes by selecting OK in the connection tab and then select Close in the preferences tab.