New issue

Have a question about this project? Sign up for a free GitHub account to open an issue and contact its maintainers and the community.

By clicking "Sign up for GitHub", you agree to our terms of service and privacy statement. We'll occasionally send you account related emails.

Already on GitHub? Sign in to your account
X-Axis labels with useHTML true sometimes compute bogus widths when auto-rotated
#8789
Comments
Expected behaviour
X-axis labels should only take up as much width as they need. Regardless of the status of auto-rotation and useHTML.
Actual behaviour
X-axis labels take up way too much space.
Live demo with steps to reproduce
If you play with the window size here:
https://jsfiddle.net/xuca79fr/35/
You can get this to happen: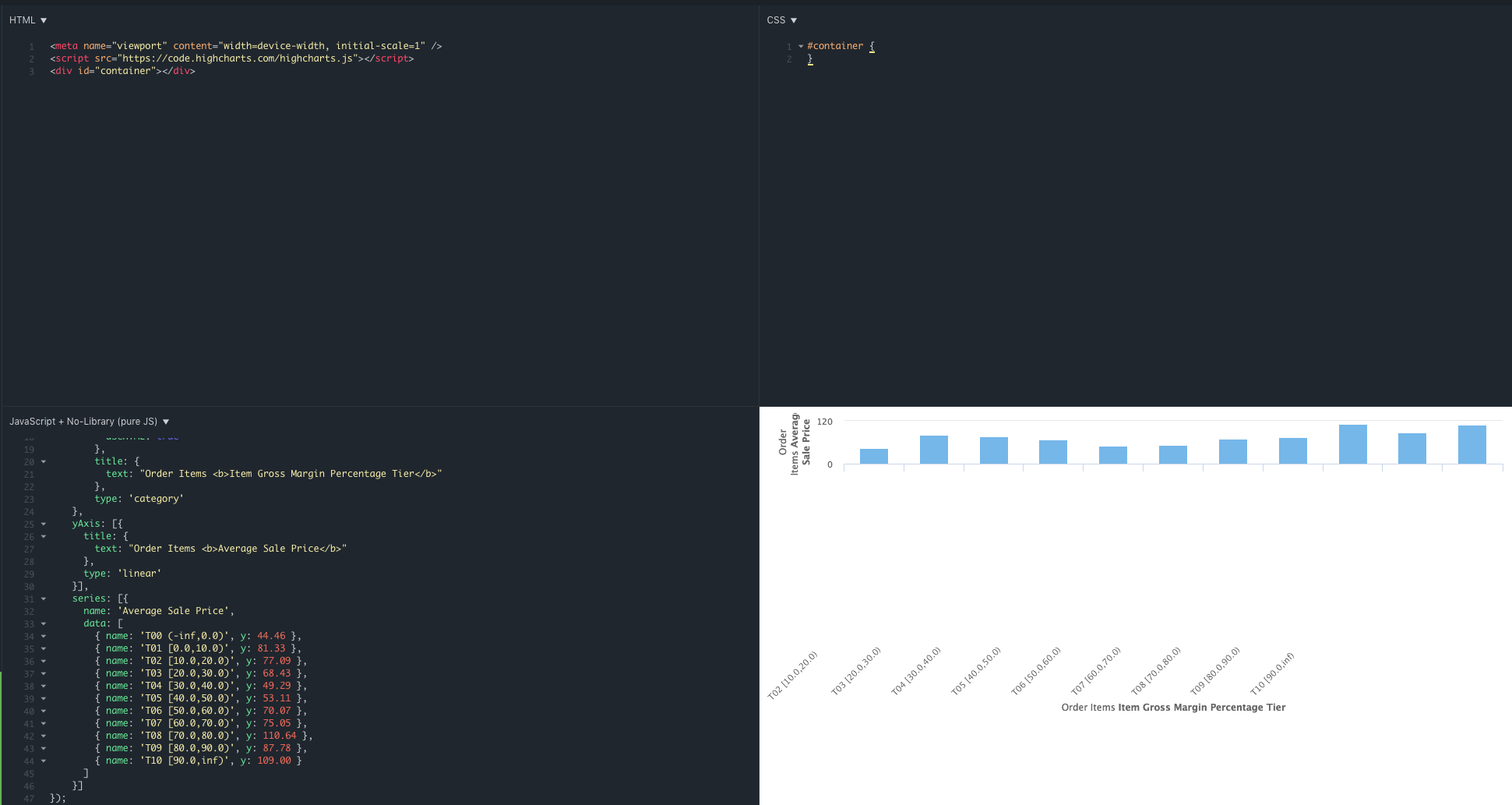 Product version
Highcharts 6.1.1
Affected browser(s)
Reproduced in Chrome and Firefox.
The text was updated successfully, but these errors were encountered:
We are unable to convert the task to an issue at this time. Please try again.