Join GitHub today
GitHub is home to over 20 million developers working together to host and review code, manage projects, and build software together.
Assembly
JavaScript
Other
Fetching latest commit…
Cannot retrieve the latest commit at this time.
README.md
connectedNES

ConnectedNES is a wireless "modem" that connects your 8-bit NES console to the internet!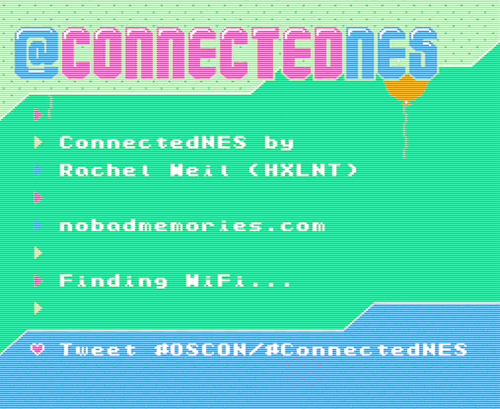 More information at nobadmemories.com/connectednes