Join GitHub today
GitHub is home to over 28 million developers working together to host and review code, manage projects, and build software together.
Sign up
📡 A WiFi "modem" that connects your NES to the internet. Includes sample Twitter client.
Fetching latest commit…
Cannot retrieve the latest commit at this time.
Permalink
README.md
connectedNES

ConnectedNES is a wireless "modem" that connects your 8-bit NES console to the internet!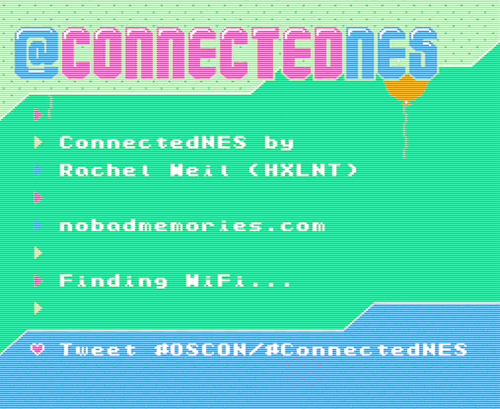 More information at nobadmemories.com/connectednes