Join GitHub today
GitHub is home to over 31 million developers working together to host and review code, manage projects, and build software together.
Sign up
📡 A WiFi "modem" that connects your NES to the internet. Includes sample Twitter client.

Fetching latest commit…
Cannot retrieve the latest commit at this time.
Permalink
Type

Name

Latest commit message

Commit time

Failed to load latest commit information.
NES-ROM
Node server
Photon-firmware
.deployment
.gitignore
LICENSE
README.md
README.md
connectedNES

ConnectedNES is a wireless "modem" that connects your 8-bit NES console to the internet!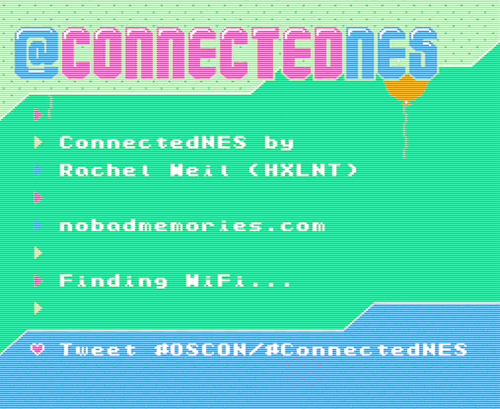 More information at nobadmemories.com/connectednes