This repository has been archived by the owner. It is now read-only.
SALPay - Due diligence
#23
Comments
1st Jan 2019: Issue will be updated soon!
Team
Investors & Advisors
Company
SALARIUM PTE. LTD.
Registered Address:
36 ROBINSON ROA D
13-01
CITY HOUSE
SINGAPORE 068877
Incorporation Date: 7 Oct 2015
UEN: 201536933R
Status: LIVE COMPANY
Primary SSIC Code: 64999
Primary SSIC Description: OTHER FINANCIAL SERVICE ACTIVITIES, EXCEPT INSURANCE AND PENSION FUNDING ACTIVITIES N.E.C.
Secondary SSIC Code: 62013
Secondary SSIC Description: DEVELOPMENT OF SOFTWARE FOR INTERACTIVE DIGITAL MEDIA (EXCEPT GAMES)
Directory of Registered Entities
Smart contract
Github
Product
Vesting
Team and investors token locked for 12 month.

Additional info
Token distribution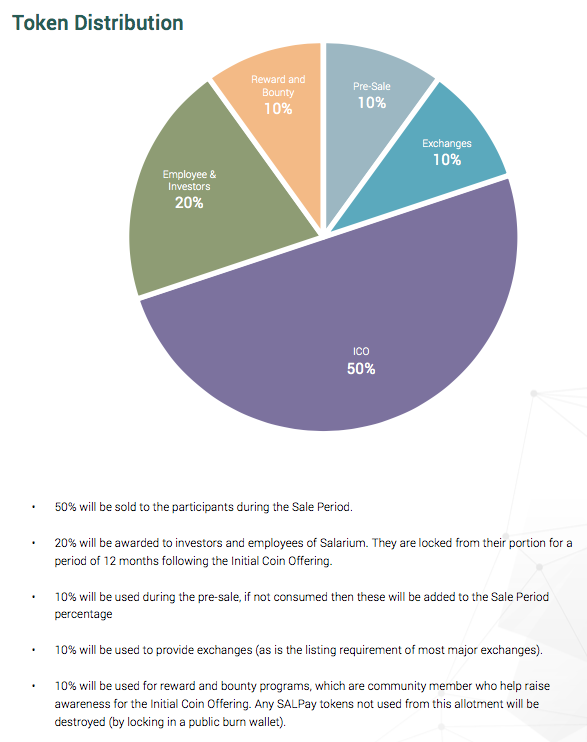 Token allocation
The text was updated successfully, but these errors were encountered: