This repository has been archived by the owner. It is now read-only.
Comments
Team
Board Members
Headquarter
Colu Technologies Ltd.
Registered office address:
Har Sinai 5
Tel Aviv, 65133
Israel
Company for token sale
Colu Technologies DLT LTD
Registered office address:
57/63 Line Wall Road
GX11 1AA
Gibraltar
Private company limited by shares
Incorporated and registered in Gibraltar
Company Number: 116312
Colu Technologies DLT LTD is a fully owned subsidiary of Colu Technologies LTD Har Sinai 5, Tel Aviv, Israel.
Smart contract
Github
Commits
Product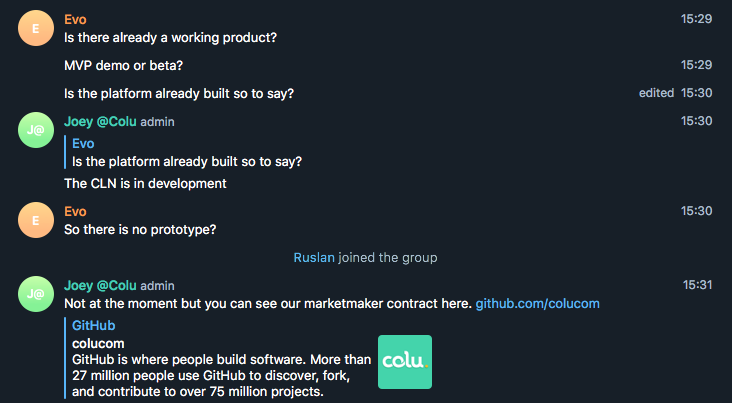 Vesting
6 percent of all tokens will be allocated to CLN team members, future members, board members, advisors and other initial contributors to the network, with a 36 month vesting
schedule and a six-month cliff.
Additional info
American, Canadian and Israeli citizens are not eligible to participate in the crowdsale.
Token distribution
Token allocation
Use of proceeds not available ❗️❗️❗️
Roadmap
Roadmap incomplete ❗️❗️❗️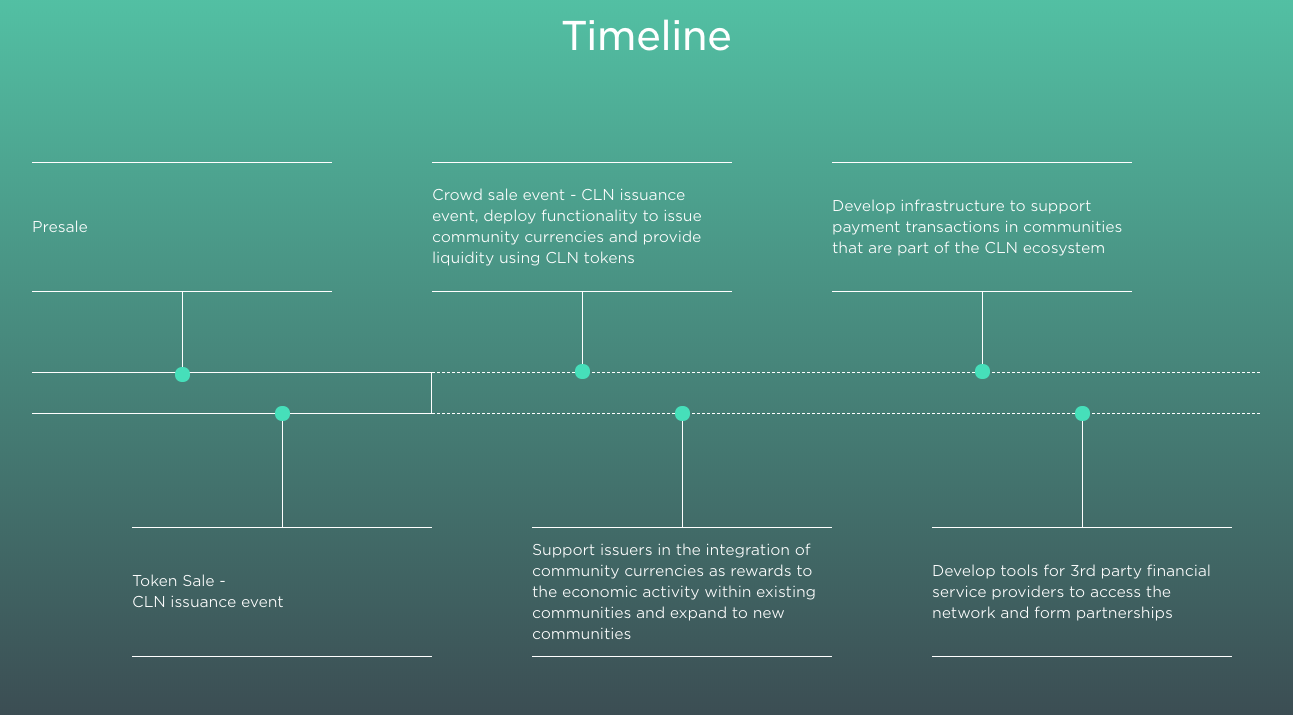 Bonus for presale investors
Flags
Real Team: ✅
GitHub: ✅
Smart Contract: ✅
Working Product: ❌ Product not connected to the CLN (Blockchain)
+2 yr Vesting for team: ✅
Have a company: ✅
Transparent: -
IcoCheck
The text was updated successfully, but these errors were encountered:
Have been BANNED out of telegram chat when asking writing "No dates on roadmap, no working product (money locked in unworking system), no comments on any exchange by admins". No questions, no explanations, just BAN. For me this action says its ALL.
icochecker
added the
Past ICO
label
Feb 20, 2018
icochecker
closed this
Feb 20, 2018