This repository has been archived by the owner. It is now read-only.
SP8DE - Due diligence
#54
Comments
Team
Advisors
Company
Team refused to give company info
Smart contract
Github
2 smart contract repository
Product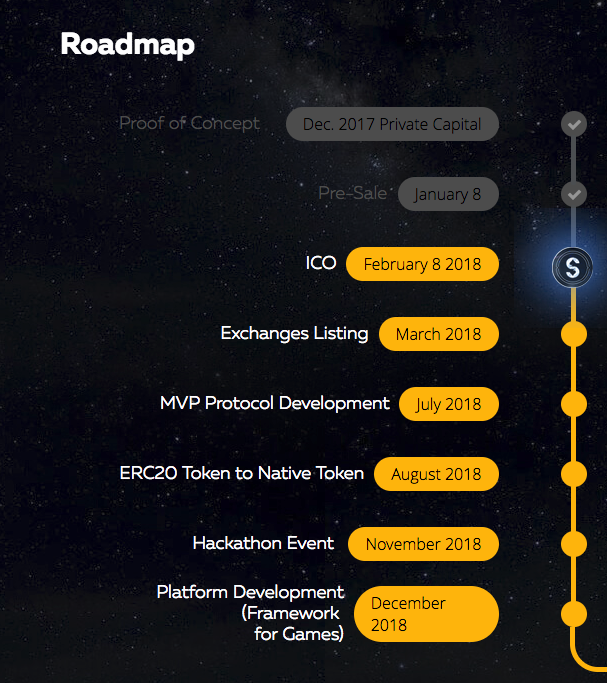 Vesting
Team claims that team tokens will vest over 1 year.
Additional info
Iohk has no relationship with Sp8de
Token distribution
The entire token distribution will be 8,888,888,888 of which 3,655,555,558.4 (41.125%) will be in the form of token sale and 3,455,555,552 (38.875%) will be given as a jackpot to those who have participated in the "token sale" rounds.
The rest of the tokens 1,777,777,778 (20%) will remain with the team for the purposes of marketing,
advisory, and further development of the project (see the Token Proceeds Utilization section for further detailson the use of the proceeds from the token distribution).
Token allocation
Flags
Real Team: - To verify
GitHub: ✅
Smart Contract: ✅
Working Product: ❌
+2 yr Vesting for team: ❌
Have a company: ❌ Refused to give info
Transparent: ❌
IcoCheck
The text was updated successfully, but these errors were encountered:
icochecker
added the
To add to icocheck.io
label
Feb 7, 2018
icochecker
changed the title
SP8DE
Feb 7, 2018
Sp8de has released a new whitepaper (v4) and website that answers several of the above questions.
It is a BVI (British Virgin Islands)-incorporated entity, MVP is expected in Q2 2018, the team has been expanded considerably with 1st class entrepreneurs. The jackpot assignments is a prime example of transparency. In my opinion, the warning sign on this ICO is way over the top and should be removed.