weather-beacon

An arduino-based, ambient weather forecast device.

With the increasing ubiquity of daily data, let's reduce some of the sensory clutter into meaningful information. Using the principles of ambient display, the Ambient Weather Beacon is a visually unobtrusive, localized weather station displaying tomorrow's weather forecast.

The Arduino device polls a server which generates a text string (via a PHP page, using data from a JSON source). The text string is then used by the Arduino to turn on a colored LED which corresponds to tomorrow's weather.

The Ambient Weather Beacon filters the data and simplifies the forecast:

Blue = significantly colder

Red = significantly warmer

White = same as today

Pulsing = precipitation tomorrow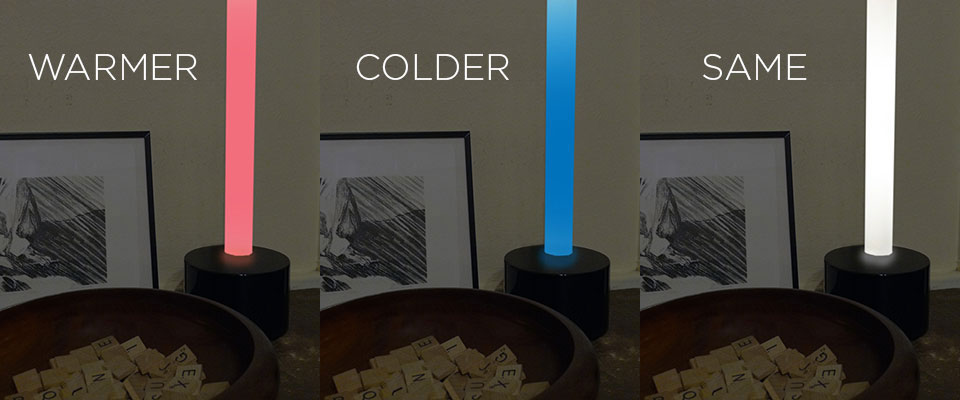 This project is a physical object based on the site wthr.im and more information may be found on the Ambient Weather Beacon site.