Developer-first localization infrastructure
Inlang turns your git repository into the single source of truth for localization. Increase i18n and localization productivity with dev tools, an editor to manage translations, and automation via CI/CD:
no hosting, accounts, and synchronization required.
use git workflows like pull requests.
automation via CI/CD.
single source of truth that developers and translators collaborate on.
Documentation

Go to inlang.com/documentation.
Community & Support

📖 Example - An example repository that uses inlang.

🌱 Ecosystem - Plugins, resources, and more.

🚩 Issues - Bugs end errors you encounter using inlang.

💬 Forum - Get help, ask questions, request features, and discuss inlang.

🗣️ Discord - Hanging out with the community.

✉️ Email - Inquiries.
Applications
Editor

Let non-technical team members (translators) manage messages in a repository. The editor is a baby of VSCode and Figma, combining a git based editor with a web-based and simple to use editor.
Dev tools

Inlang is designed to be extended, the dev tools below are a small selection of dev tools that are maintained by inlang. With the @inlang/core module, you are able to build tools according your needs. Read more about the infrastructure design principle.

IDE-Extension (

Improve developers' productivity by (semi)automating repetitive tasks like the extraction of messages, seeing localization related errors directly in the IDE and more.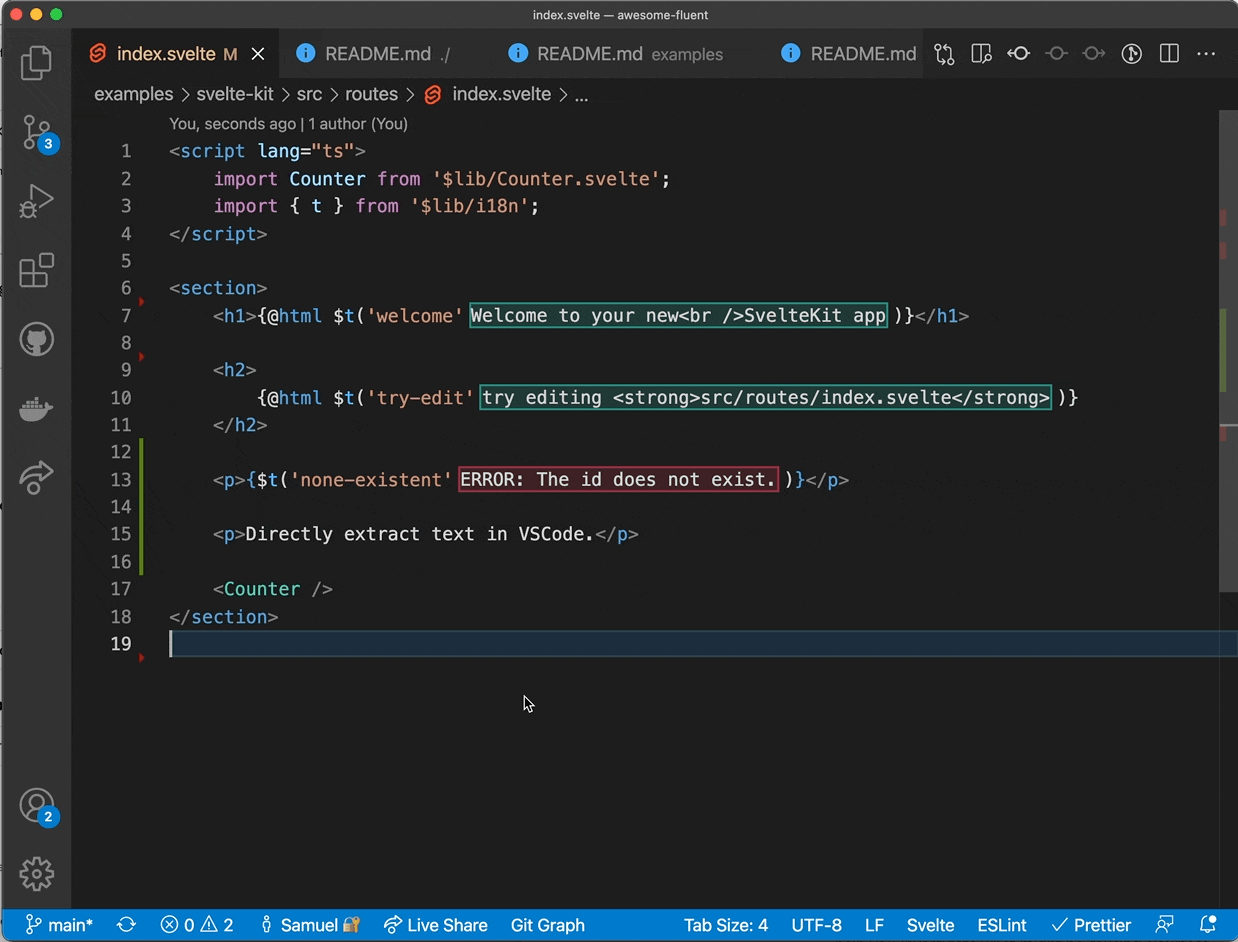 CLI (

Validate and extract messages in a repository with inlang's CLI.
Automation (CI/CD)

Use dev tools like the CLI to automate localization tasks via CI/CD pipelines.

More is coming soon...