Inlang is being refactored right now. See
Open Source Localization Solution for Software
Inlang

Inlang is an open source localization solution for software build on top of Mozillas recently released Fluent localization system.
Goal

Make internationalization and localization of software X times faster through standardization, developer tools and automation.
Apps
💡 The apps and features you see below are the features that are available right now. More is planned.
Synchronize translation files in source code with remote translation files used by non-technical team members and translators.
Besides synchronization between the dashboard and source code, the CLI is supposed to provide additional tooling like linting the source code, extracting translations etc. If you have more ideas, open a discussion.
Let non-technical team members and translators manage translations for you.
Extract and show patterns directly in your IDE.
💡 The VS Code extension works independently of the dashboard and CLI.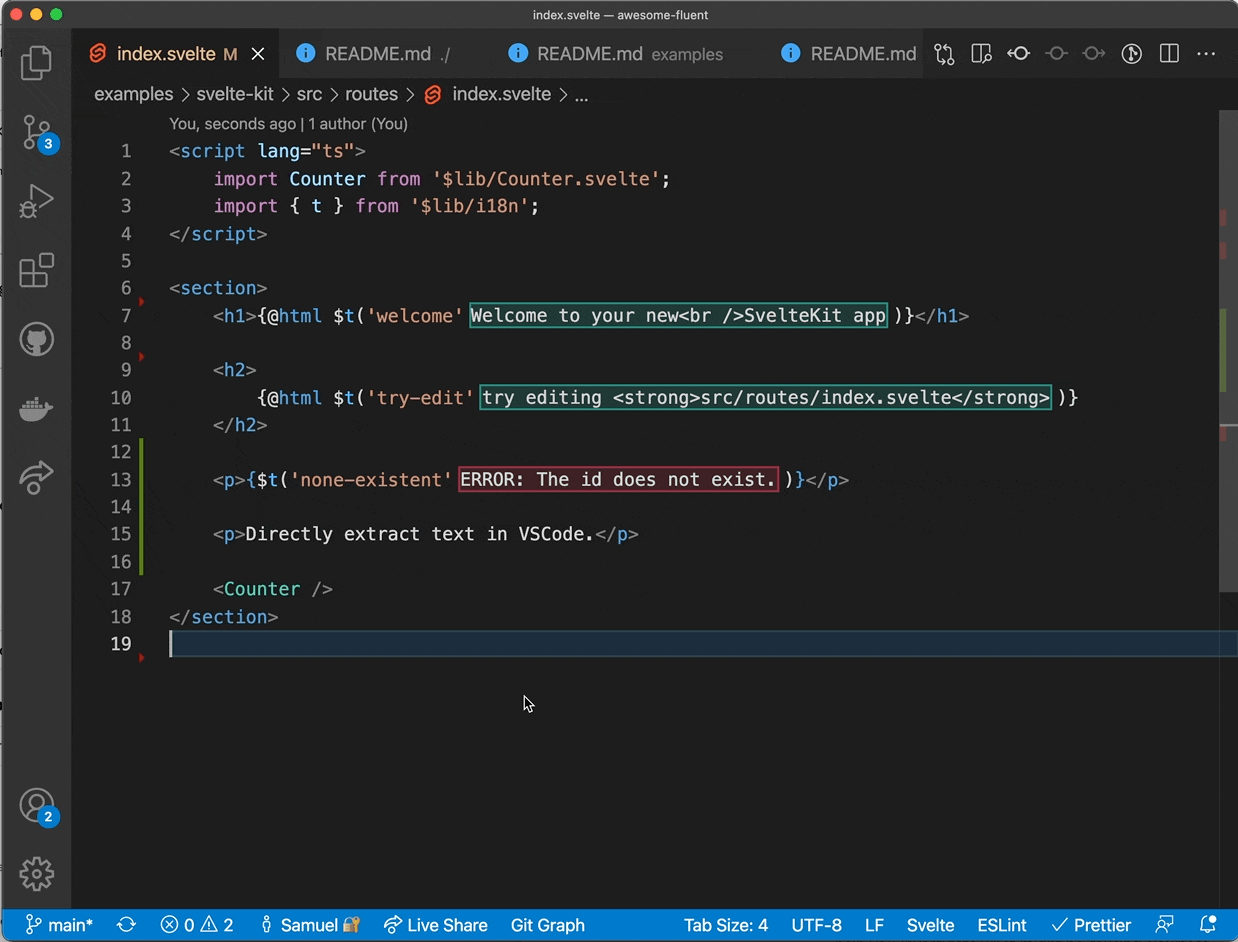 Packages

Inlang is split into smaller packages that can be leveraged by developers.

Fluent (syntax) AST.

This package is a wrapper around the official @fluent/syntax package with additional classes, types and helper functions to increase ease of use of Fluent resources (as file, or AST).

Parse and serialize i18n file formats/syntaxes other than Fluent to and from Fluent.

Lint Fluent AST types such as Pattern etc.

The inlang config schema and parser.

Common types, helper function, etc. used throughout the inlang project.
Community & Support
Run Locally & Contribute
1. Fork this project
2. Run the whole inlang project
Install the supabase cli
npm install
npm run dev
(for the dashboard) open localhost:3000
(3. Or only a dedicated package)
npm install
npm run dev -w @inlang/<package_name>