Inlang is not ready for use yet. Stay tuned, or get
Git-Based Localization Infrastructure

Inlang makes localization effortless with git-based localization infrastructure: Dev tools, an editor, and automation. Your git repository is the single source of truth for localization.
No lock-in.
One-click setup.
Use CI/CD for automation.
Avoid silos between developers and translators.
For a technical explanation of the architecture, read RFC-001.

Inlang consits of developer tools, an editor for translators, and automation via existing CI/CD pipelines.
Apps
💡 The apps and features you see below are the features that are available right now. More is planned. Stay up to date and get notified for new developments.
A git-based translation management editor that combines collaboration of cloud-based solutions with the simplicity of a local-first solution as if Figma and VSCode had a child.
Improve developers' workflows by (semi)automating repetitive tasks.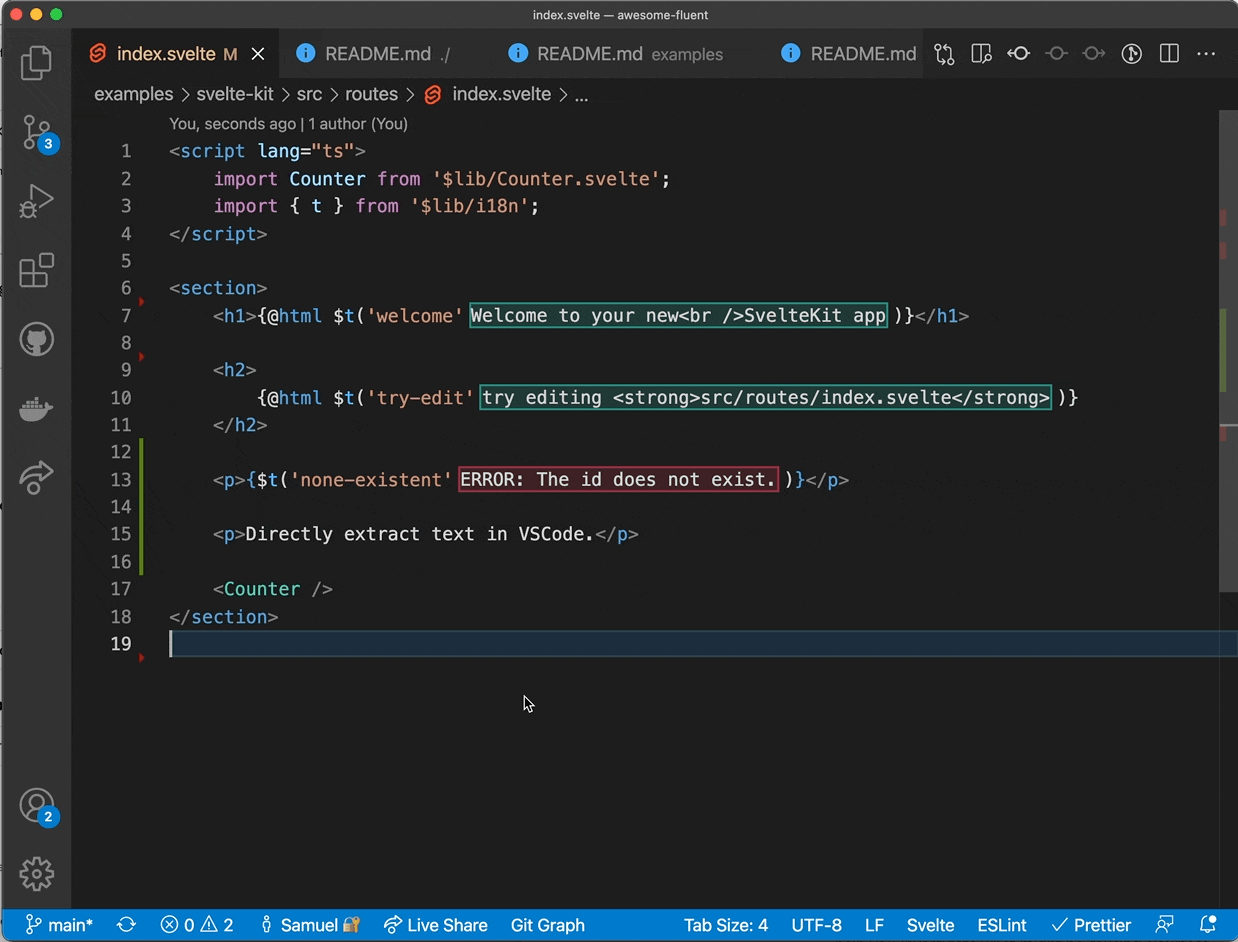 Community & Support