New issue

Have a question about this project? Sign up for a free GitHub account to open an issue and contact its maintainers and the community.

By clicking "Sign up for GitHub", you agree to our terms of service and privacy statement. We'll occasionally send you account related emails.

Already on GitHub? Sign in to your account
503 errors when scaling down, or rolling out a new application version
#7665
Comments
Copy link
Stono commented Aug 6, 2018

•
Describe the bug
Hey,
We are noticing blips in services under load during kubernetes rollouts. We observe a handful of 503 errors from istio-proxy on the pod being removed (either because of a rollout, or a scale down). This screenshot is from three separate "scale downs":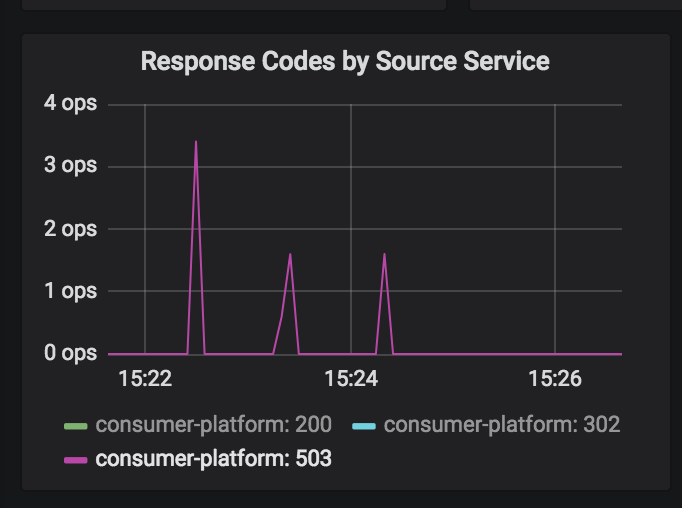 When scaling down, this is the sequence of events we observe:
pod goes into TERMINATING state and is removed from kubernetes endpoints
A handful of the last requests to the pod are reported by istio-proxy as 503
those requests are also logged in the upstream calling service as 503
application exits
istio-proxy exits
As you can see here:
At the moment, our only saving grace is that we have configured a retry policy which means our end users experience a bit of a slow request, but not a failure - however relying on a retry mechanism in this scenario doesn't feel right.
Expected behavior
The isito-proxy on the application being scaled down should not receive any requests after it has entered a TERMINATING state.
Steps to reproduce the bug
As above, but I can get on hangouts and show you this in detail.
The application itself gracefully handles sigterms and drains and have confirmed this with load tests without istio-proxy in play. I have also added a preStop hook to the application with istio, to ensure the app doesn't receive a SIGTERM until well after istio-proxy shuts down.
Version
gke 1.10.5, istio 1.0
Is Istio Auth enabled or not?
Yes
Environment
GKE
The text was updated successfully, but these errors were encountered: