SAM TodoMVC Implementation (ES6)
SAM is a new reactive/functional pattern that simplifies Front-End architectures by clearly separating the business logic from the view and, in particular, strictly decoupling back-end APIs from the Front-End. - The SAM Pattern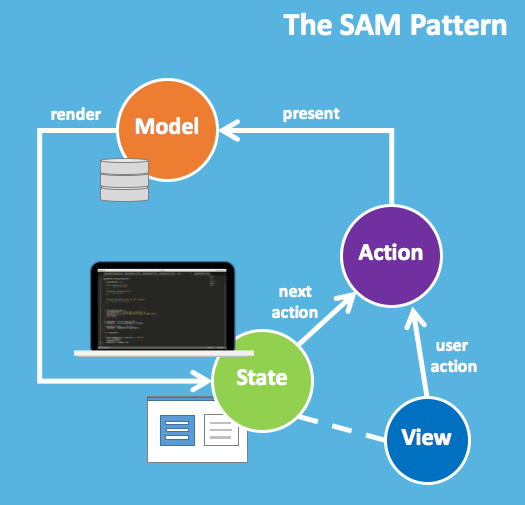 Getting started
Clone this repo and install the dependencies with npm by running: npm install.
Open the the index.html file
Server side implementation

SAM is naturally isomorphic so all the code provided in that sample can, without modification, run on node.js following this tutorial

The "mods" directory contains a modularized version of the application.
ES6 Implementation

The code supports an ES6 implementation. You can comment/uncomment the E6 and ES5 sections in index.html

You would need to run a local web server to load the index.html file.
License

The SAM sample code is "unlicensed"


Work by TasteJS is licensed under a Creative Commons Attribution 4.0 International License.