Joomlatools UI

Joomlatools UI is a user interface development kit for the Joomla administrator. It follows a number of timeless design principles and is build using modern tools and methodologies.

All the administrator interfaces of our extensions are designed using Joomlatools UI. It forms the foundation of our elegant, efficient, intuitive, and delightful Joomla extensions.

Our goal is to make it easier for developers to create user-centered custom extensions.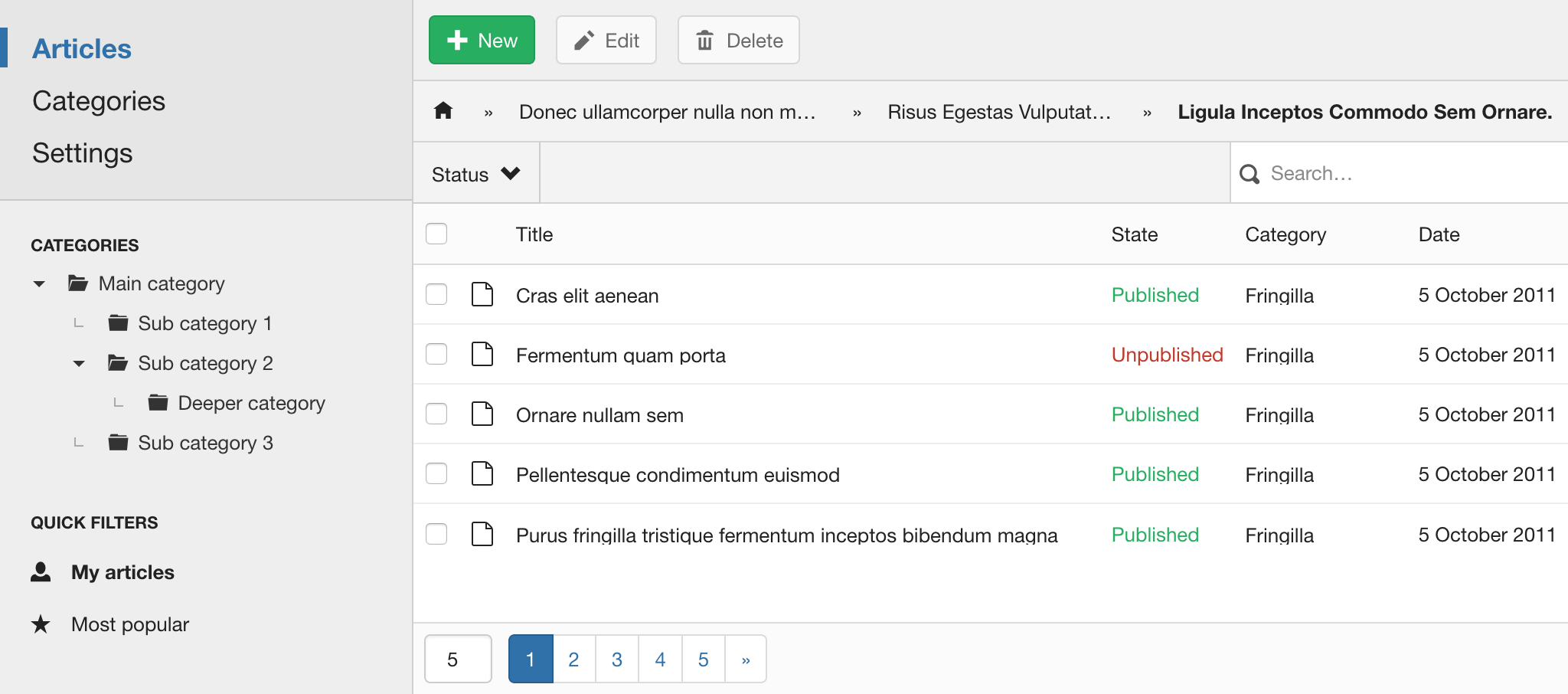 Installation
$ bundle install
$ yarn install

Development
$ grunt