New issue

Have a question about this project? Sign up for a free GitHub account to open an issue and contact its maintainers and the community.

By clicking "Sign up for GitHub", you agree to our terms of service and privacy statement. We'll occasionally send you account related emails.

Already on GitHub? Sign in to your account
Select search expression on Ctrl+F
#7932
Comments
In virtually every IDE, if you hit Ctrl+F, the search field opens with the previous content selected, such that when you Ctrl+F and start typing, you can directly input a new search expression.
In contrast, in Jupyterlab, the content will not be selected, which leads to a frustrating user experience.
Reproduce
Here's a minimal demonstration of the behavior: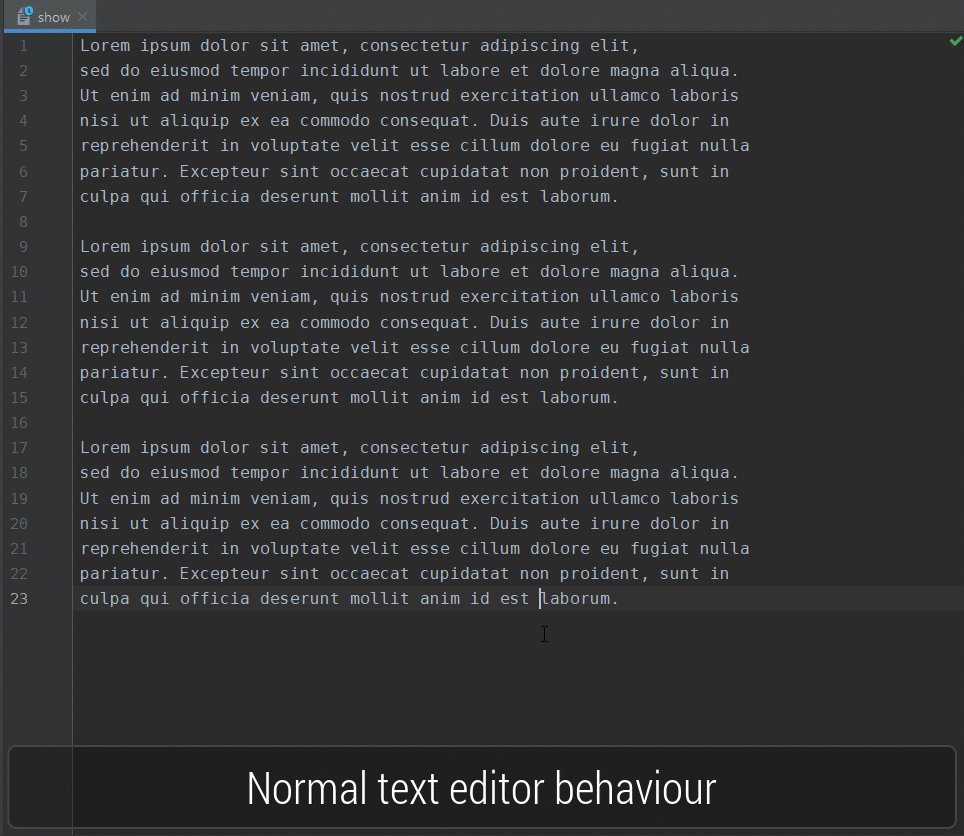 Expected behavior
I suggest the behavior gets adjusted such that the search text is selected on Ctrl+F.
The text was updated successfully, but these errors were encountered: