Kjell

Kjell - a refurbished Erlang shell with support for color profiles and extensions.
Build status
Screens

Kjell (dark profile) on Solarized Dark
Kjell (light profile) on Solarized Light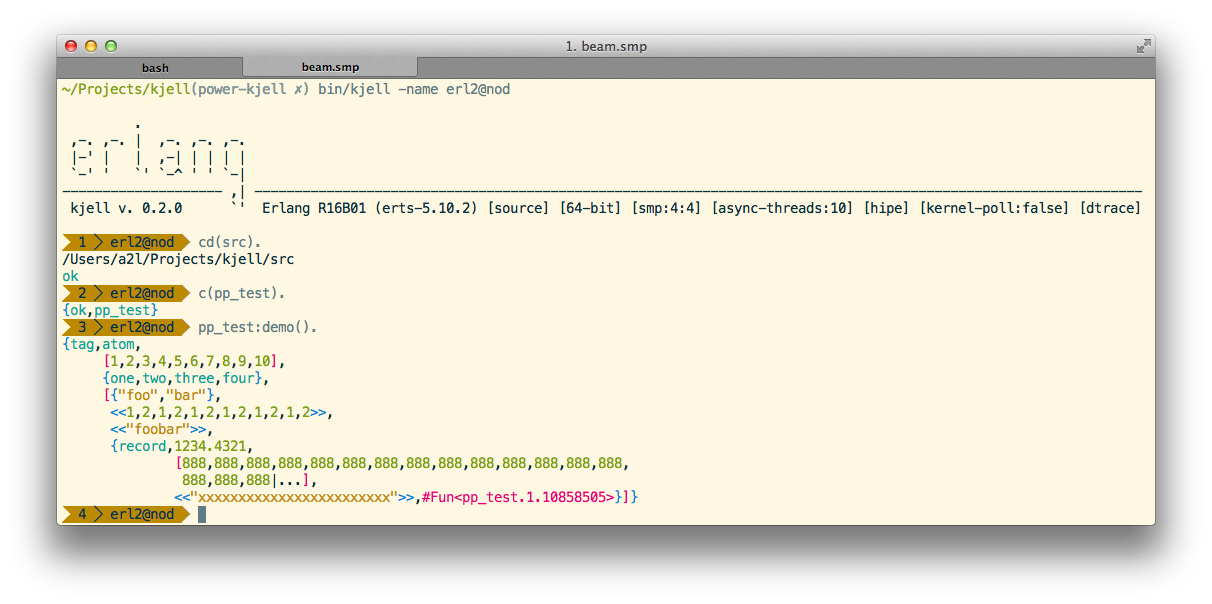 Overview

See http://karlll.github.com/kjell/
Dependencies
Install
Mac: Install using Hombrew
  $ brew install kjell

Linux: Build and install
Build
  $ git clone --recursive https://github.com/karlll/kjell.git && cd kjell
  $ make

After building:
  $ make install

Install to alternate location
  $ make configure PREFIX=<alternate path>
  $ make install

Run

If installed, execute kjell in terminal, otherwise, <build_dir>/bin/kjell
Extensions

Install extensions in user directory:
  $ make install-extensions

See https://github.com/karlll/kjell-extensions for further information about extensions.
Documentation

Please see the wiki, https://github.com/karlll/kjell/wiki
Author

karlll, karl@ninjacontrol.com
Contributors
How to contribute

Got new features, bugfixes, extensions? Great! Please do the following:
Clone the repo
Check out the development branch
Hack stuff
Add yourself to the CONTRIBUTORs
Submit your pull request to the development branch
If appropriate, please extend the current test suites or add new ones.