Join GitHub today
GitHub is home to over 36 million developers working together to host and review code, manage projects, and build software together.
Sign up
New issue

Have a question about this project? Sign up for a free GitHub account to open an issue and contact its maintainers and the community.

By clicking "Sign up for GitHub", you agree to our terms of service and privacy statement. We'll occasionally send you account related emails.

Already on GitHub? Sign in to your account
Snap: improve cursor theme
#2832
Conversation
One issue with Qt snaps is the default cursor theme, which is a fallback theme and quite ugly. I propose the following changes to the snapcraft.yaml file to use the system cursor theme when available. Please see the following thread on the snapcraft forum for more background info and limitations of this: https://forum.snapcraft.io/t/qt-apps-and-gtk-themes-an-investigation-with-partial-success/10513
Type of change
✅ Bug fix (non-breaking change which fixes an issue)
Description and Context
To use the system cursor theme, the snap needs to connect to the appropriate plug (icon theme plug). In addition, a new stage package is required (qt5 style plugins).
Please see screenshots below for the result.
Screenshots
Before:

After: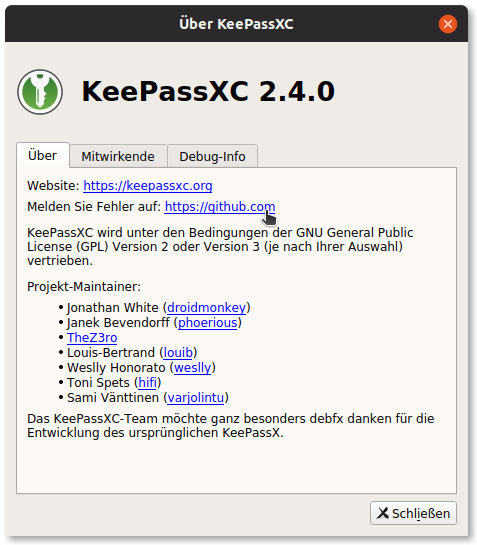 Testing strategy
Tested on a few different distros. Please see the forum thread above for details.
It works for example with Ubuntu and elementaryOS. Distros that don't support this will keep using the fallback cursor theme, so for them nothing changes, it has only advantages.
Checklist:
✅ I have read the CONTRIBUTING document. [REQUIRED]
Given the theming drawbacks on unsupported distros, I do not see the benefit just to correct a mouse cursor. I am going to say NO to this change.
Copy link
Contributor
Author
With this change there's no drawback, because the default fusion style is still used. Only forcing the QGTKStyle plugin (which is not done here) creates issues when the GTK2 settings are not exposed by the theme and or DE.
So this has only the benefit of using a correct mouse theme when available, if not, nothing changes. Since most users are on Ubuntu, I think this would be a great benefit.
This will be available on the edge channel in about 20 minutes
Add this suggestion to a batch that can be applied as a single commit.
This suggestion is invalid because no changes were made to the code.
Suggestions cannot be applied while the pull request is closed.
Suggestions cannot be applied while viewing a subset of changes.
Only one suggestion per line can be applied in a batch.
Add this suggestion to a batch that can be applied as a single commit.
Applying suggestions on deleted lines is not supported.
You must change the existing code in this line in order to create a valid suggestion.
Outdated suggestions cannot be applied.
This suggestion has been applied or marked resolved.
Suggestions cannot be applied from pending reviews.