algernon released this Jan 15, 2019 · 280 commits to master since this release
UI/UX changes
The user interface underwent a major overhaul, in an attempt to follow the Material Guidelines more closely. The new interface should be simpler, cleaner, and more discoverable. We have also worked a lot on the various messages displayed, to have them provide better guidance.
New features
Layer copying
It is now possible to copy one layer to another, making it easier to start from the built-in, read-only layers: we no longer have to manually recreate them on a writeable layer, but can start from a copy. Additionally, layers can also be cleared, would we want to start afresh.
Both the layout and the colormap editor supports these.
Modifier-augmented keys
We already had UI in place for showing modifier-augmented keys, such as Shift+2, but the controls were disabled - they no longer are. We can now put keys on the keymap with modifiers applied to them.
Support for dual-use keys
Chrysalis now supports dual-use keys, both modifiers and layer keys. Dual-use keys perform one function when held (usually act as either a modifier or a layer shift key), and another when tapped. They're often used on smaller keyboards, and Chrysalis knows now how to handle them, and present them in a useful way.
Improved default layer support
When opening the layout editor, it will now start with the default layer selected instead of the first one.
Canceling pending changes
When there are unsaved, pending changes, the top bar will change color, and the main menu turns into a cancel button. This allows us to undo any unsaved changes we made, and refresh the state from the keyboard.
Localisation
Chrysalis can now be translated, and is available in English and Hungarian.
Debugging and developer tools
We made it easier to toggle the developer tools, in case something goes wrong (Chrysalis is alpha software!): pressing Ctrl+Shift+I will bring up the console.
New hardware support
The ErgoDox EZ (and any other ErgoDox that is compatible with the original) is now also supported.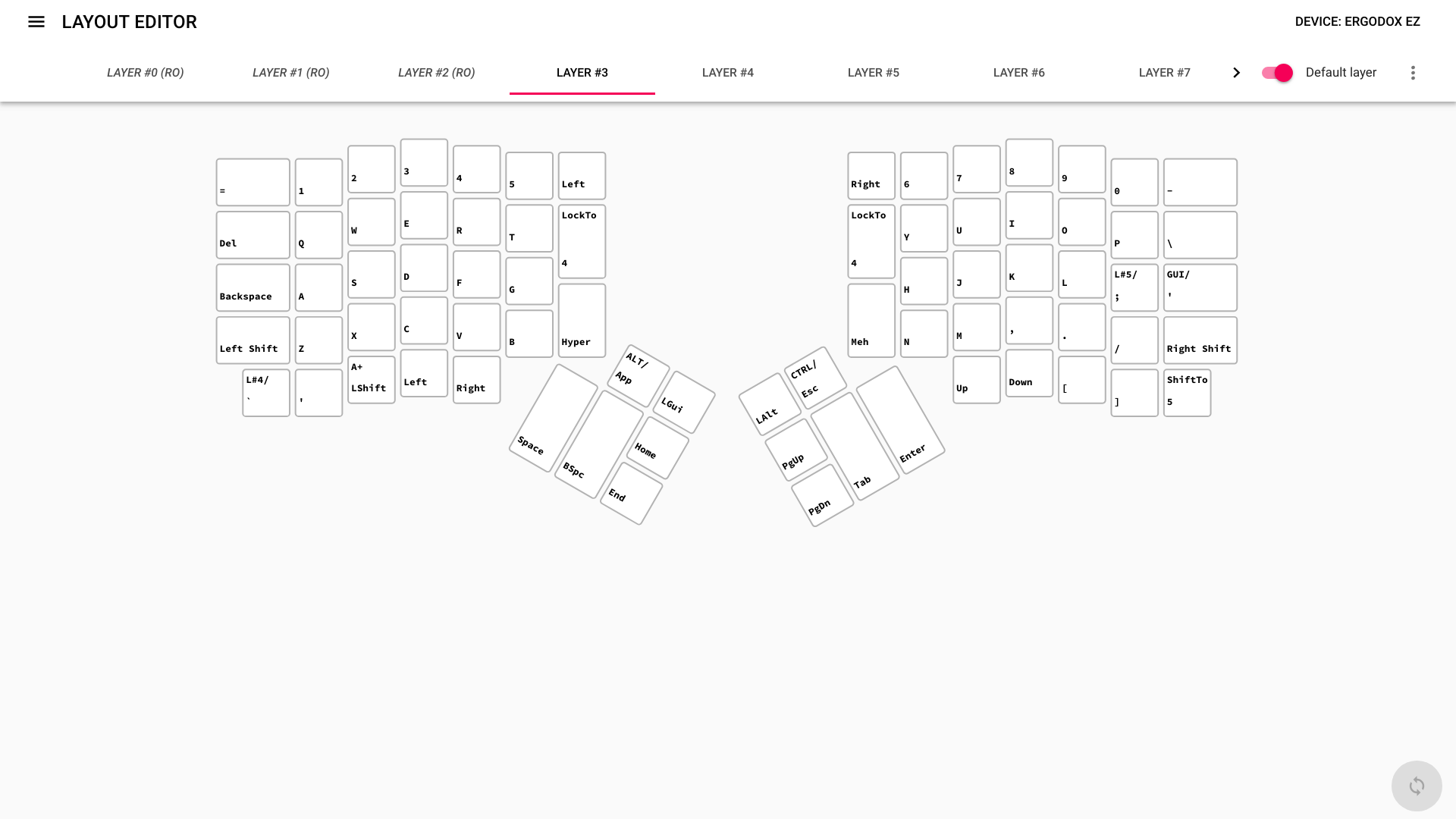 Default firmware
For all hardware that does not come with Kaleidoscope as its default firmware, we no longer require them to be flashed with Kaleidoscope prior to using Chrysalis. Instead, we offer a firmware upgrade, with reasonable defaults - just like we do for boards that do come with Kaleidoscope by default.
Known bugs
Updating the ErgoDox or Atreus firmware is not supported on OSX yet.