bestworstviz

The code behind this award-winning terrible visualization 😂 designed for #bestworstviz contest held by Andy Kirk of visualisingdata.com

Read more about the design process from this blog post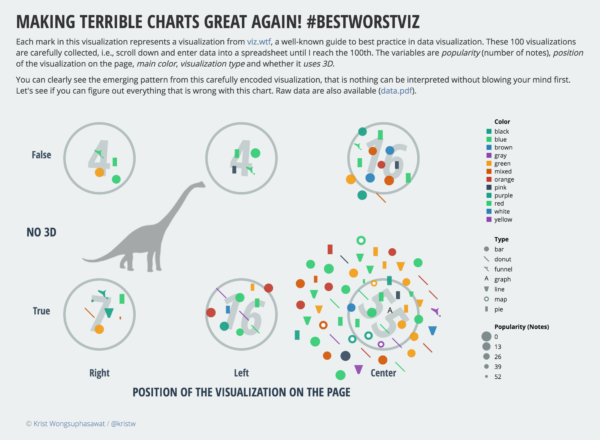 Development
Run

To run in development mode
gulp

See your site at localhost:7000. It will automagically refresh when you change the code (via browsersync).
To run in production mode
gulp --production

Test

Run this command to test once.
gulp test

Or run this command to test and retest when files are changed.
gulp tdd

Test coverage will be generated to coverage directory.
License

© 2016 Krist Wongsuphasawat (@kristw) Apache-2.0 License