Document your code
Every project on GitHub comes with a version-controlled wiki to give your documentation the high level of care it deserves. It's easy to create well-maintained, Markdown or rich text documentation alongside your code.
Sign up for free
See pricing for teams and enterprises
AutoTask
The OctoHook.AutoTask package extends GitHub Issues by automatically creating and maintaining task lists across referenced issues.
Tasks lists are a really nice way to get a quick overview of the completion status of a given feature or user story: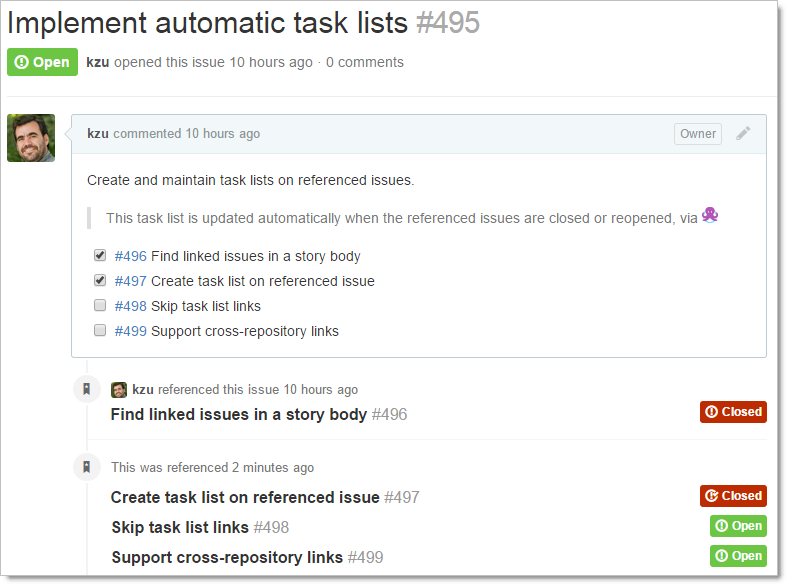 AutoTask will automatically create a task list on referenced issues, that will automatically be checked whenever the referencing issue is closed. In the above screenshot, issue #496 simply has a #495 reference in the body: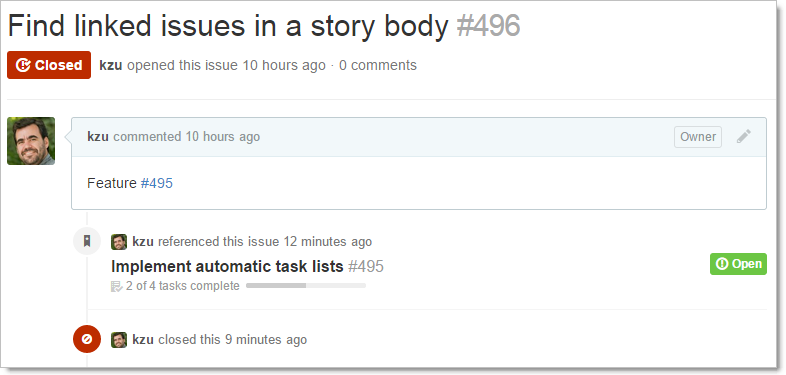 Since the task was closed, its corresponding item in the #495 issue task list is checked automatically. If you now closed #498, it would become checked right afterwards too via AutoClose.
AutoClose works with cross-repository references too, so you can automatically notify completion status on other repositories.
Install
Install the OctoHook.AutoTask nuget package on your Web API project:
PM> Install-Package OctoHook.AutoTask