Join GitHub today
GitHub is home to over 36 million developers working together to host and review code, manage projects, and build software together.
Sign up
New issue

Have a question about this project? Sign up for a free GitHub account to open an issue and contact its maintainers and the community.

By clicking "Sign up for GitHub", you agree to our terms of service and privacy statement. We'll occasionally send you account related emails.

Already on GitHub? Sign in to your account
Images absolute path not working on external editor
#1425
Comments
Operating system
Application
External Editor
In Joplin internal Editor, images normally show like this.

When a note open in external editor, images link will be convert to absolute path like D:\path\to\images.png, but can not work properly.

after modified image link to relative path ..\\path\\to\\images.png, everything worked!!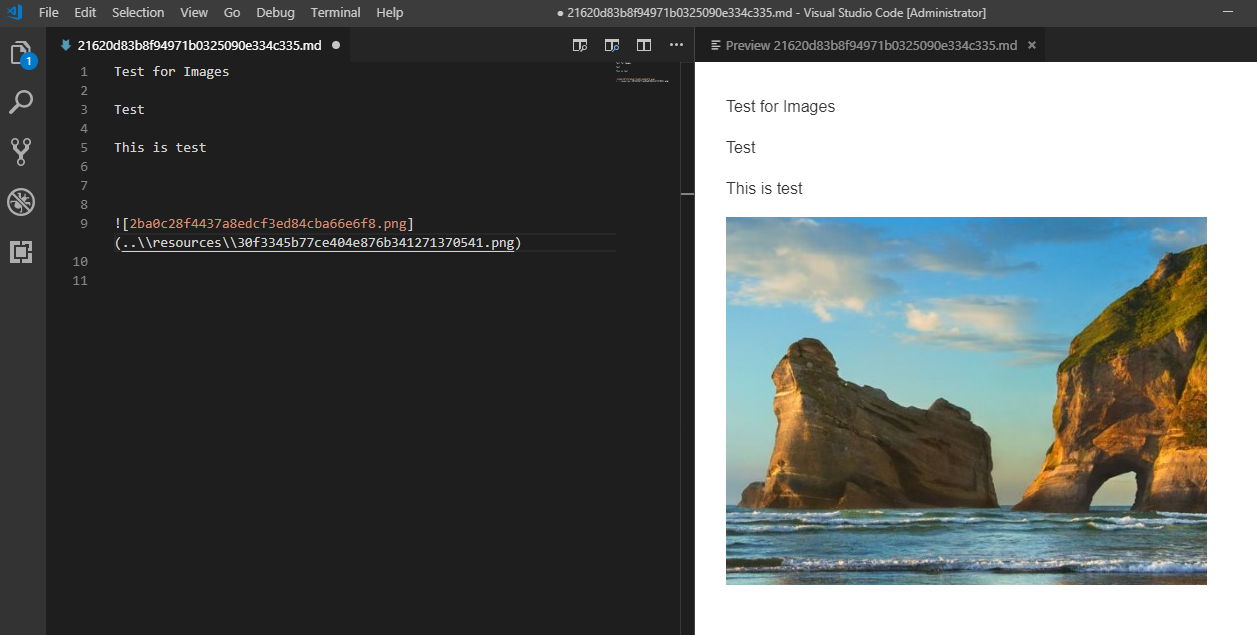 Does it also work if you replace all the \ of the full path with \\?
Nope, absolute path seems not working on VScode, only relative path worked.
In my test, all \ need to be replaced to \\
Still not clear what the issue is. If really it supports relative paths but not absolute ones, it's a bug with VSCode and something you should raise in their issue tracker.
On the other hand if the issue is that it doesn't support single \ but only double \ then it's something we can fix, but I'm not going to install VSCode to confirm.
Do paths like file://c:/someimage.png show up in VSCode? I'm thinking about changing the implementation to this kind of path as that would be more standard and perhaps it works in VSCode.
Hi laurent22,
I've found that problem as link below
We now restrict the markdown preview to only loading resources inside the current workspace for security reasons
microsoft/vscode#45260 (comment)
It's a restriction from VScode, and it seems that I have to edit md without Image Preview(or choose another editor). lol
Anyway, thanks for your kindly help.
Any chance you could test with relative link in typora and atom? If it does work I guess that's what we should use as that way it will also work on vscode.
for test, I make a /resources copy under /tmp and rename as "/resources-underworkspace"
/JopolinProfile
---/resources
---/tmp
------/resouces-underworkspace
In vscode, relative link only wroked under workspace.
atom and typora accept absolute link and relative link.
Perhaps you should consider create temporary md file under /JoplinProfile to make all external editor work with image preview.
Many thanks for looking into it @ianzhuo. What do you mean by workspace? Does it mean that the temp md file and resource files need to be under the same directory? If not, could you explain what directory structure would work under vscode?
Yes it does.
In vsocde, /resources and temp md file must be in the same directory to make markdown preview worked.