Join GitHub today
GitHub is home to over 31 million developers working together to host and review code, manage projects, and build software together.
Sign up
New issue

Have a question about this project? Sign up for a free GitHub account to open an issue and contact its maintainers and the community.

By clicking "Sign up for GitHub", you agree to our terms of service and privacy statement. We'll occasionally send you account related emails.

Already on GitHub? Sign in to your account
Mint-Y: Low contrast
#198
Comments
Problem
A common complaint is that Mint-Y lacks contrast.
Analysis
If we look at the anatomy of a typical window, we currently have 3 shades of grey for the background colors:
Header background (titlebar/headerbar/menubar/toolbar): #D9D9D9
Base background: #EDEDED
Content background: #FFFFFF
And 5 shades of grey for the text and widgets on top:
Titlebar buttons: #909090
Titlebar window title: #454545
Text in menubar, toolbar ($header_fg in theme): #454545
Foreground colour ($fg_color in theme): #202020
Text color ($text_color in theme): #303030
Comparison with other themes
A vast majority of themes use similar values for text and background.
As illustrated above both Ubuntu and Elementary use a colour lighter than #303030 on top of #FFFFFF.
It's also a very common trend online for websites to use something lighter than #202020.
#000000 can look quite hard on the eyes in comparison.
Suggestion 1 (Accepted)
The titlebar buttons look quite pale and can certainly be darkened. They're currently at #909090, compared to #454545 for the window title.
Decision: Buttons should be darkened.
Suggestion 2 (Rejected)
We could unify the 5 shades of grey used for text/foreground.
Before (5 shades of grey):
After (with everything set to #202020):
With suggestion 1 done as well (titlebar buttons darkened to #202020):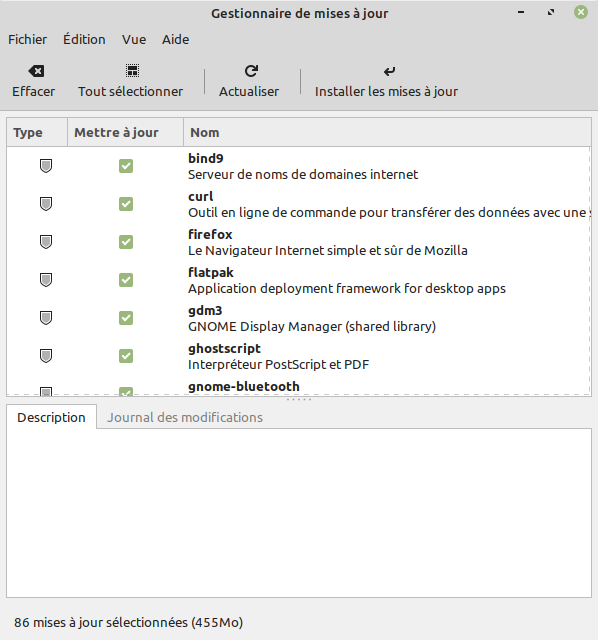 Pros:
Cons:
Harder on the eyes
Windows look flat, with less prominent content and more prominent titlebar/toolbars than before
The toolbar/menubar now looks like it's part of the app, whereas the original effect was to make it feel like it was part of the header/title bar, a little less noticeable than the content itself and part of what you grab and which is common to all windows.
Decision:
Content and titlebars should look slightly different so apps don't look too flat.
#202020 is quite hard on the eyes on top of #FFFFFF and doesn't work as well as #303030.
Menubar/Headerbar/Toolbar should remain the same as titlebar text, these components go together and this should remain less prominent than the content itself.
Suggestion 3
Experiment with different colors for the different elements, both backgrounds and foregrounds.
The following changes were implemented:
titlebar/menubar/headerbar/toolbars were darkened slightly from #454545 to #404040
minimize/maximize buttons were darkened when focused from #909090 to #404040
Mint 19.1 improvements missing in GTK2 were ported (for instance the text was still #4f4f4f, it is now #303030).
Table headers were #202020 for some reason, this was changed to be the same as the rest of the content (i.e. #303030) and consistent with GTK2