R2D2

Ring my R2D2 phone.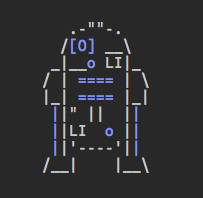 Usage
git clone git@github.com:lukekarrys/R2D2.git


cd

 R2D2
npm i
node index [--user --secret --hostname --port --extension --context]


#

 OR
npm link 

&&

 R2D2
What does this have to do with R2D2?

Oh, nothing really. Except everything.
You've been looking at asterisk conf files and documentation for too long, haven't you?

Maybe. But that's not the point.
dying to know.
Then what is the point? Really I'm

I can run npm link and then run R2D2 and my R2D2 telephone will ring.
Whaaaaaaa?!! You weren't kidding! This is a game changer! I want my own!

I KNOW RIGHT!? I need to write up a blog post about this. If there is no link here yet, please bug me about it. [Update: did it.] I'm @lukekarrys on Twitter.
I was still being sarcastic. Really, does this have any purpose?

Nope, just the old hack 'n' learn. Maybe I'll hook it up to something cool? Like a tweet listener? So people can scare the crap out of me with my incredibly loud R2D2 phone in my office?