xkpwgen-react

Generate XKCD 936 passwords at https://xkpwgen.swsnr.de: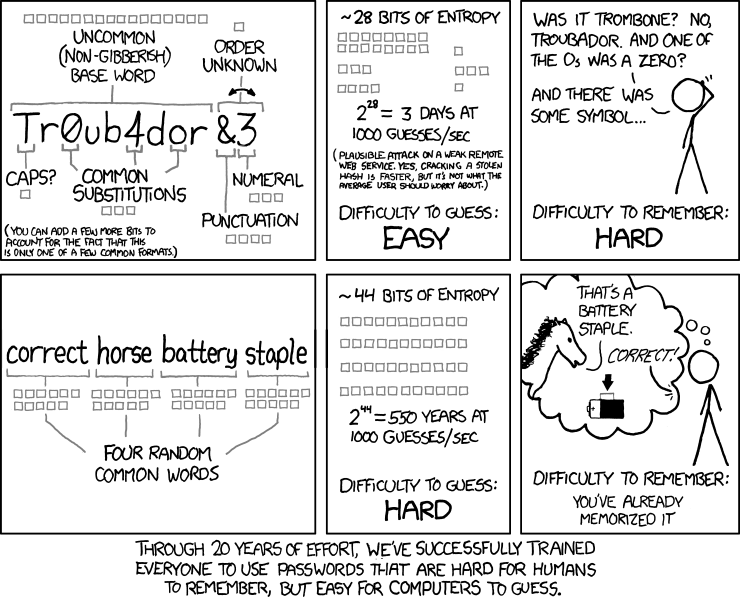 Words

xkpwgen-react uses either the pokerware wordlists by Christopher Wellons or the EFF long wordlist.

Chris Wellons' blog post explains in detail how he collected his pokerware wordlists. In essence the default "formal" wordlist comes from formal publications whereas the alternative"slang" wordlist collects popular words from Reddit comments.
License

EFF wordlist copyright (C) 2016 EFF, released under CC BY 3.0 US.
---
Pokerware wordlists copyright (C) 2017 Christopher Wellons, released to public domain.
---
xkpwgen-react copyright (C) 2018 Sebastian Wiesner
xkpwgen-react is licensed under Apache License, Version 2.0.