Q Hotspot Creator
What is it?

It is an open source hotspot creator for Windows operating system.
Oh God, why another one?

Everyone wants to share their internet so they can use it on their mobile/other wifi enabled devices right? It is a simple and has minimalist design with only Config, Start and Stop Button.
Intro
Configuring Hotspot
Starting Hotspot
Working
Stopping Hotspot
How to Configure?
Go to Network and Sharing Center
Click Change Adapter Settings
Open properties of the adapter from where you want to share your internet
Go to Sharing Tab and set your Wifi Adapter as the internet sharing medium
Voila, you only have to do this once!
RELEASE / DOWNLOAD

Download the zip file from here
LICENSE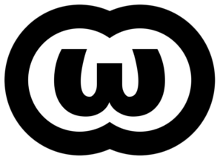 DO WHAT THE FUCK YOU WANT TO PUBLIC LICENSE 
                    Version 2, December 2004 

 Copyright (C) 2004 Sam Hocevar <sam@hocevar.net> 

 Everyone is permitted to copy and distribute verbatim or modified 
 copies of this license document, and changing it is allowed as long 
 as the name is changed. 

            DO WHAT THE FUCK YOU WANT TO PUBLIC LICENSE 
   TERMS AND CONDITIONS FOR COPYING, DISTRIBUTION AND MODIFICATION 

            0. You just DO WHAT THE FUCK YOU WANT TO.