New issue

Have a question about this project? Sign up for a free GitHub account to open an issue and contact its maintainers and the community.

By clicking "Sign up for GitHub", you agree to our terms of service and privacy statement. We'll occasionally send you account related emails.

Already on GitHub? Sign in to your account
FPS automatically changing to Native
#1421
Comments
On 0.7.2 I noticed that f I try to change the FPS Target on the Settings window it doesn't work and it always goes back to 59.7275.
I can only change it on the mgba window but if I go to the Settings window it goes to 59.7275 again, and I don't even need to change the FPS, it goes to Native automatically.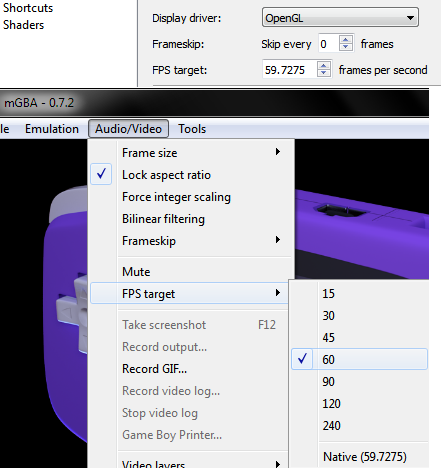 The text was updated successfully, but these errors were encountered:
This is fixed in master. Please check a development build. I'll merge it for an 0.7.3 if there is one though.
endrift
closed this in
f33a970
May 27, 2019