Join GitHub today
GitHub is home to over 28 million developers working together to host and review code, manage projects, and build software together.
Sign up
New issue

Have a question about this project? Sign up for a free GitHub account to open an issue and contact its maintainers and the community.

By clicking "Sign up for GitHub", you agree to our terms of service and privacy statement. We'll occasionally send you account related emails.

Already on GitHub? Sign in to your account
SFML 2.5.0+ is causing black/white screen and font corruption on loading swf files
#497
Comments
There is a known issue with SFML 2.5.0 that is causing a black screen ( and even MSI Afterburner OSD corruption ) when loading swf files
It was fixed somwhere between SFML/SFML@4a41f37 and
SFML/SFML@bb3bd05
so it's advised to build AM against SFML 2.5.1
It seem to be something else. What I suspect is that the recent changes to SFML ( FBOs for rendertextures? ) allowed the manifestation of a problem with improper handling of mixed OpenGL and SFML draw calls without saving and restoring the GLStates. This results in overwriting random parts of the VRAM, at least on my machine with an nVidia card ( AMD driver may handle this in different manner, and I suppose RPI does not use FBOs for rendertextures )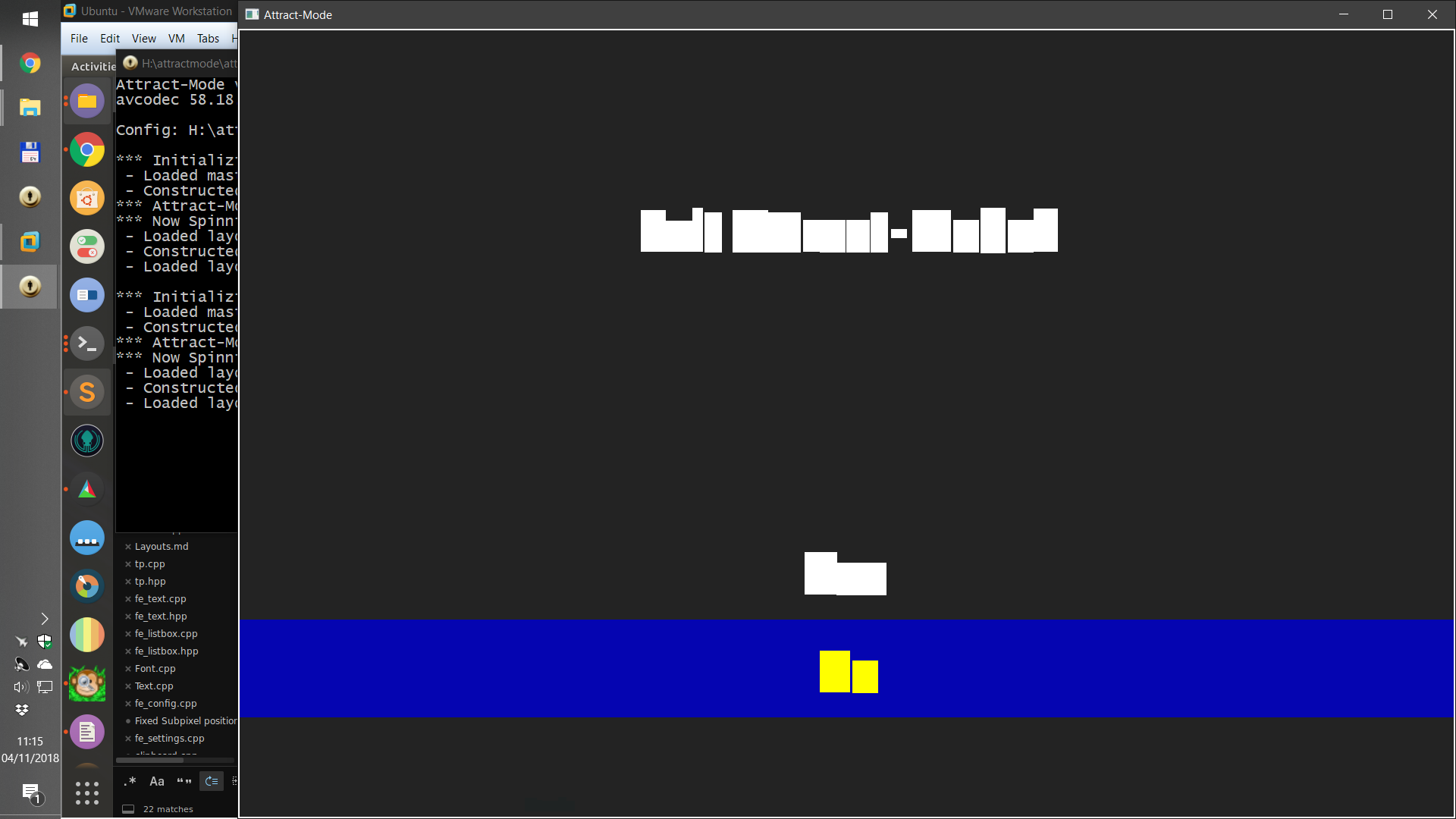 oomek changed the title from
SFML 2.5.0 bug causing black screen on loading swf files

to

SFML 2.5.0+ is causing black/white screen and font corruption on loading swf files

Nov 4, 2018
I tried fixing it, but no luck so far. The changes in the SFML RenderTexture were quite radical in the 2.5.0 The only way of using sfml 2.5.0 or 2.5.1 is to make a patch that makes the function bool RenderTextureImplFBO::isAvailable() to always return false. I guess we have to stick with the old RT implementation until we figure out why FBOs are not playing nice with gameSWF.
On my raspberry pi, after play with the wheels on attract mode the videos and flash turn blank and the caracters turn to be like the image you attached. And in rpi3 i use mmal as video renderer, not software.
I already know why this is happening. The fix is on the way, so stay tuned.