Join GitHub today
GitHub is home to over 28 million developers working together to host and review code, manage projects, and build software together.
Sign up
New issue

Have a question about this project? Sign up for a free GitHub account to open an issue and contact its maintainers and the community.

By clicking "Sign up for GitHub", you agree to our terms of service and privacy statement. We'll occasionally send you account related emails.

Already on GitHub? Sign in to your account
Wheels have random white border lines in 2.5.1
#530
Comments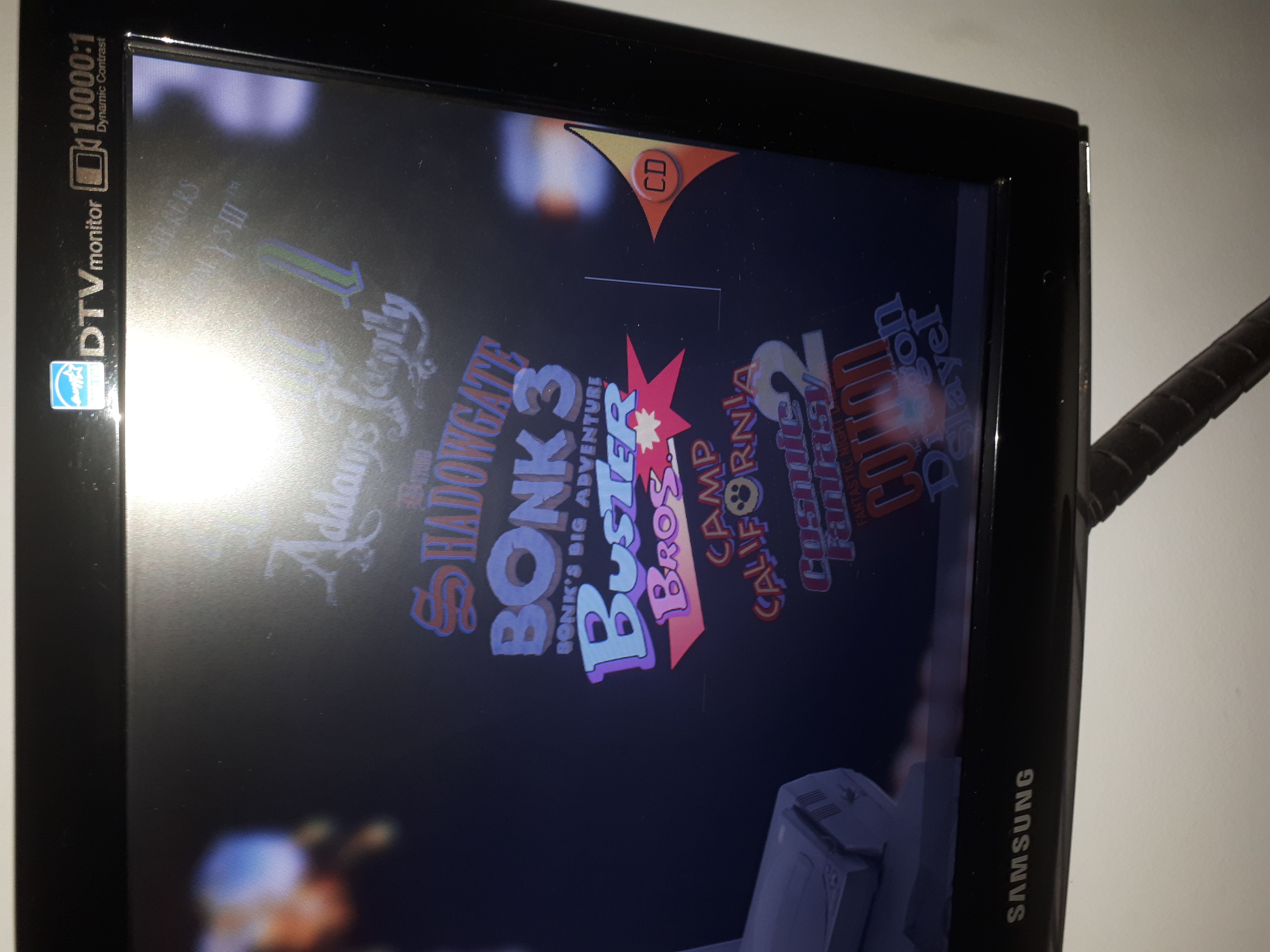 AM 2.5.1 show sometimes strange white border lines in wheels.
That is not happening in previous versions. The effect is random happen with some wheels. If you scroll the wheel several time the border effect is more evident in more games.
Happens also in different layouts. And also i not think is the png because in previous versions i did not notice the lines.
Check the photo attached.
Kind Regards
Try this Photoshop plugin https://github.com/oomek/SuperPNG/releases resave one of the pngs that has this lines with "clean transparent" ticked and report the results. If it helps I'll know if this is what I think it is.
Also would you provide a debug log and tell what hardware and system you are running AM on please
Hi oomek,
I did as you say i resave the file Fantasy Star Soldier (USA).png with SUPERpng plugin for photoshop but yet with the new file the borders are there (photo).
I attach also the log for my session in putty opening attract-mode with attract --loglevel debug. If there is a better way to get detailed debug log please tell me and i will do it again
Sorry my stupid mistake not telling the software or hardware. I am running last version of attract-mode in retropie 4.4 in a raspberry 3b+.
Hope it helps.
Thank you for your report. I was able to reproduce the problem. We will try to find the source of those blending errors.
Could you check the following branch and test if the issue with white lines on pngs border has ben resolved please? You can just simply replace the repositiry url in the update script
-b dev-pi https://github.com/oomek/attract
Hi,
Just checked and the issue is perfectly fixed.
Thanks