Join GitHub today
GitHub is home to over 31 million developers working together to host and review code, manage projects, and build software together.
Sign up
New issue

Have a question about this project? Sign up for a free GitHub account to open an issue and contact its maintainers and the community.

By clicking "Sign up for GitHub", you agree to our terms of service and privacy statement. We'll occasionally send you account related emails.

Already on GitHub? Sign in to your account
Support for HLS Video (Twitch, Crunchyroll, Youtube Live, Twitter, and more)
#831
Conversation
Playing video from sites using HLS is now supported. This includes live streaming sites like Twitch and Youtube Live, as well as VOD streaming video sources like Crunchyroll and Twitter.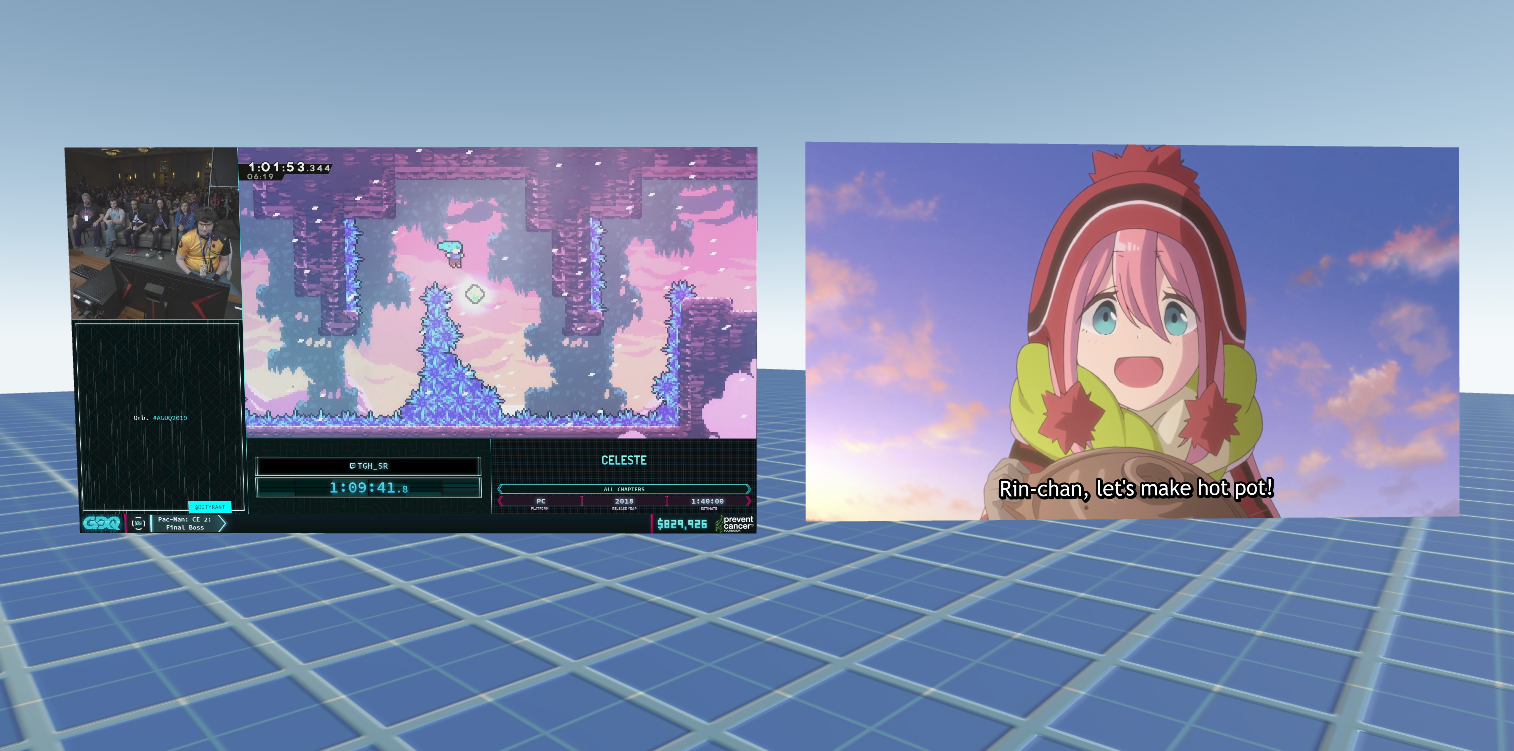 When the source is a live stream seek controls will be hidden and video syncing will be disabled (since the stream syncs itself). When native HLS support is available it will only be used if hls.js itself is not supported (due to media extensions not being supported) since it is still a useful interface for event and error handling.
Biggest hack is to do with proxying of relative urls. Since HLS.js internally tries to resolve the relative urls against the proxied url, we have to unpack the proxied url, and the resolve it against the original base url ourself. This would be more cleanly done by extending hls.js to expose its url resolving in an overridable way.
Add this suggestion to a batch that can be applied as a single commit.
This suggestion is invalid because no changes were made to the code.
Suggestions cannot be applied while the pull request is closed.
Suggestions cannot be applied while viewing a subset of changes.
Only one suggestion per line can be applied in a batch.
Add this suggestion to a batch that can be applied as a single commit.
Applying suggestions on deleted lines is not supported.
You must change the existing code in this line in order to create a valid suggestion.
Outdated suggestions cannot be applied.
This suggestion has been applied or marked resolved.
Suggestions cannot be applied from pending reviews.