Mailur is a lightweight webmail inspired by Gmail
Features
multiple tags for messages (no folders)
easy to switch from threads view to messages view
slim and compact interface with few basic themes
...
Brand-new version uses Dovecot as main storage, no database required.
This version is already in use. It has minimal feature set I need on daily basis. I have big plans for this project and I'm still working on it when I have spare time.
Related links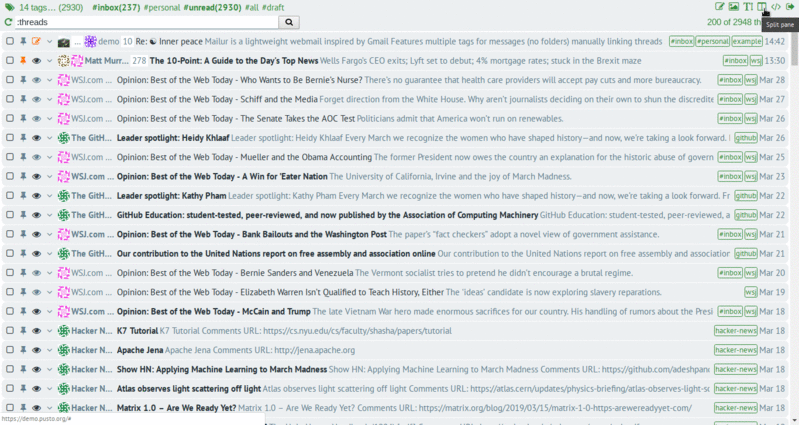 Updates