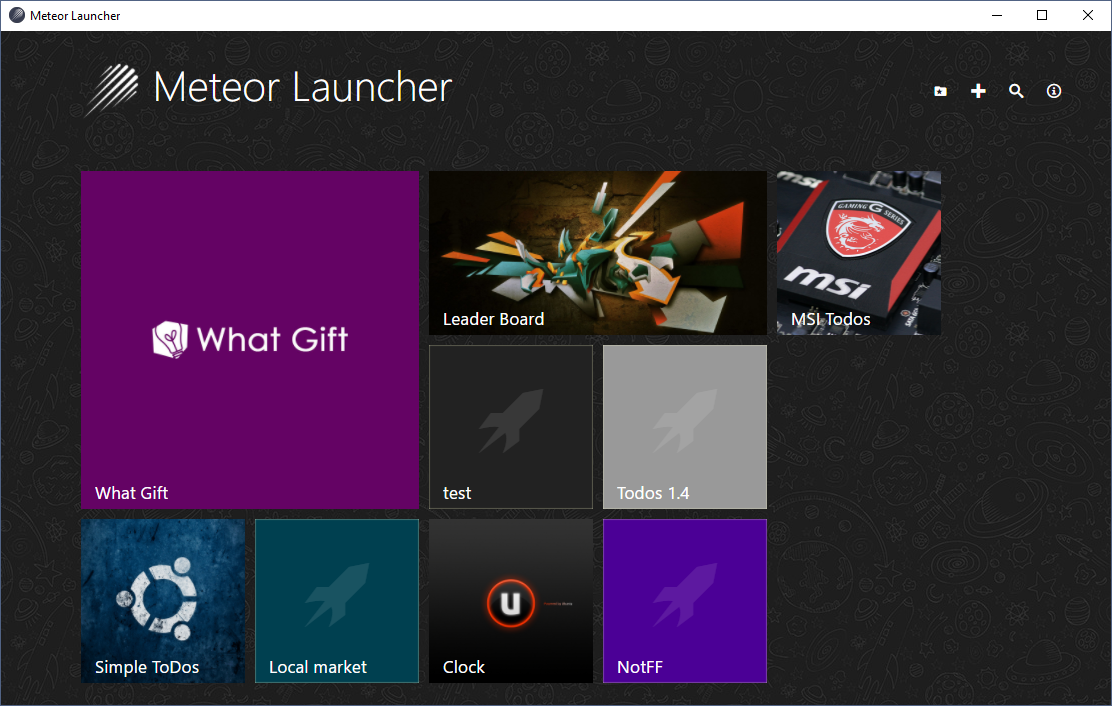 Meteor Launcher

Desktop App to easy manage and launch multiple Meteor applications in your local machine for development.
About this project

This project was developed to give other developers an easy way to manage all their Meteor projects from a single application. This desktop application was developed using web technologies (HTML5 + JS + CSS3) and built with the awesome project Web2Exe powered by NW.js.
Features
Multiplatform! This app runs in Windows, OS X and Linux
Friendly user interface to manage all your projects from one app.
Configure and customize your project settings
Create a new empty Meteor Application in a new folder
Add existing Meteor applications located in your computer
Control the execution of your project with real-time logs
Add or remove platforms to run in Android and iOS
Add or remove packages from Atmosphere or NPM to your project
Build your application to publish in your server, Android Market o iOS Store
Open a terminal directly in the project working directory for advanced functionalities
Downloads

Go to project page to download the latest build.
References

Developed by necro_txilok