Baratian's English-Armenian dictionary

Dictionary is available publicly as pdf here.

The source code converts the dictionary to the tab separated file - common open dictionary format.

Therefore it's possible to use it with Stardict on Windows/Linux/OSX, Colordict( and some others) on Android, Sidudict on Sailfish.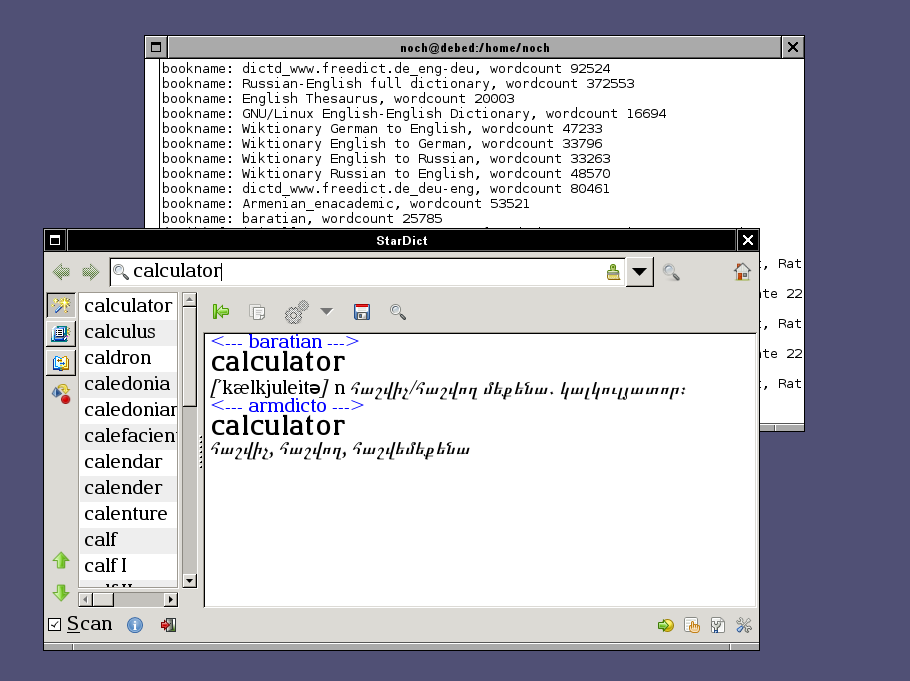 Ready to use dictionary files are here.
see also this blog post.