Join GitHub today
GitHub is home to over 31 million developers working together to host and review code, manage projects, and build software together.
Sign up
New issue

Have a question about this project? Sign up for a free GitHub account to open an issue and contact its maintainers and the community.

By clicking "Sign up for GitHub", you agree to our terms of service and privacy statement. We'll occasionally send you account related emails.

Already on GitHub? Sign in to your account
Ransomware behaviour
#376
Comments
My antivirus blocked both the download, installation and use of the application because ransomware behavior was found and as soon as I started using it, it tried infecting additional files that had nothing to do with the program itself. I have logs and remediation action logs from my antivirus Bitdefender. You might say that it is not malicious but according to Bitdefender, it dam is. I have even contacted Bitdefender and they have told me that it is malicious and they have had previous reports of it.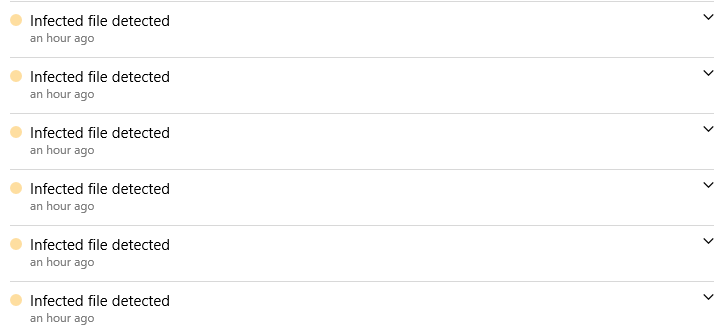 Bitdefender has never failed me in the 3 years I have used it. I do have Bitdefender to back me up on this malicious behavior and I have reported it to GitHub for investigation.
What I would like to know is why is it that it is trying to make changes to other files and hijacking other programs? All the other users I have heard using it have had no problems.
Conversation with Bitdefender about hijacking other applications:
March 22, 2019, 11:11 am - XXXXX XXXXXX : Oh, and my autocad software is also malware as well
March 22, 2019, 11:12 am - XXXXX XXXXXX : According to Bitdefender
March 22, 2019, 11:13 am - Dana Popa : It is a program that creates programs as well?
March 22, 2019, 11:13 am - XXXXX XXXXXX : It's 3D software, only comes up as malware after I downloaded the 'virus', could it of infected it?
March 22, 2019, 11:15 am - Dana Popa : Yes, it may have. Mining application are known for exploiting other application from the device.
@Ollie2018EA WTF are you talking about??? Antivirus is a scam. Delete Bitdefender now.
Eh...NO! My AV is not a scam. Bitdefender has over 500 MILLION USERS.