New issue

Have a question about this project? Sign up for a free GitHub account to open an issue and contact its maintainers and the community.

By clicking "Sign up for GitHub", you agree to our terms of service and privacy statement. We'll occasionally send you account related emails.

Already on GitHub? Sign in to your account
Archiving filtered results removes some related filters from the side bar
#1888
Comments
Are you experiencing this issue in octobox.io or your own instance?
🐞 Problem
When I archive filtered results, some of the relevant filters are removed from the side bar. An example scenario:
Search for inbox:true state:open assignee:ahayworth. I do this via the left-hand side bar. Example result set: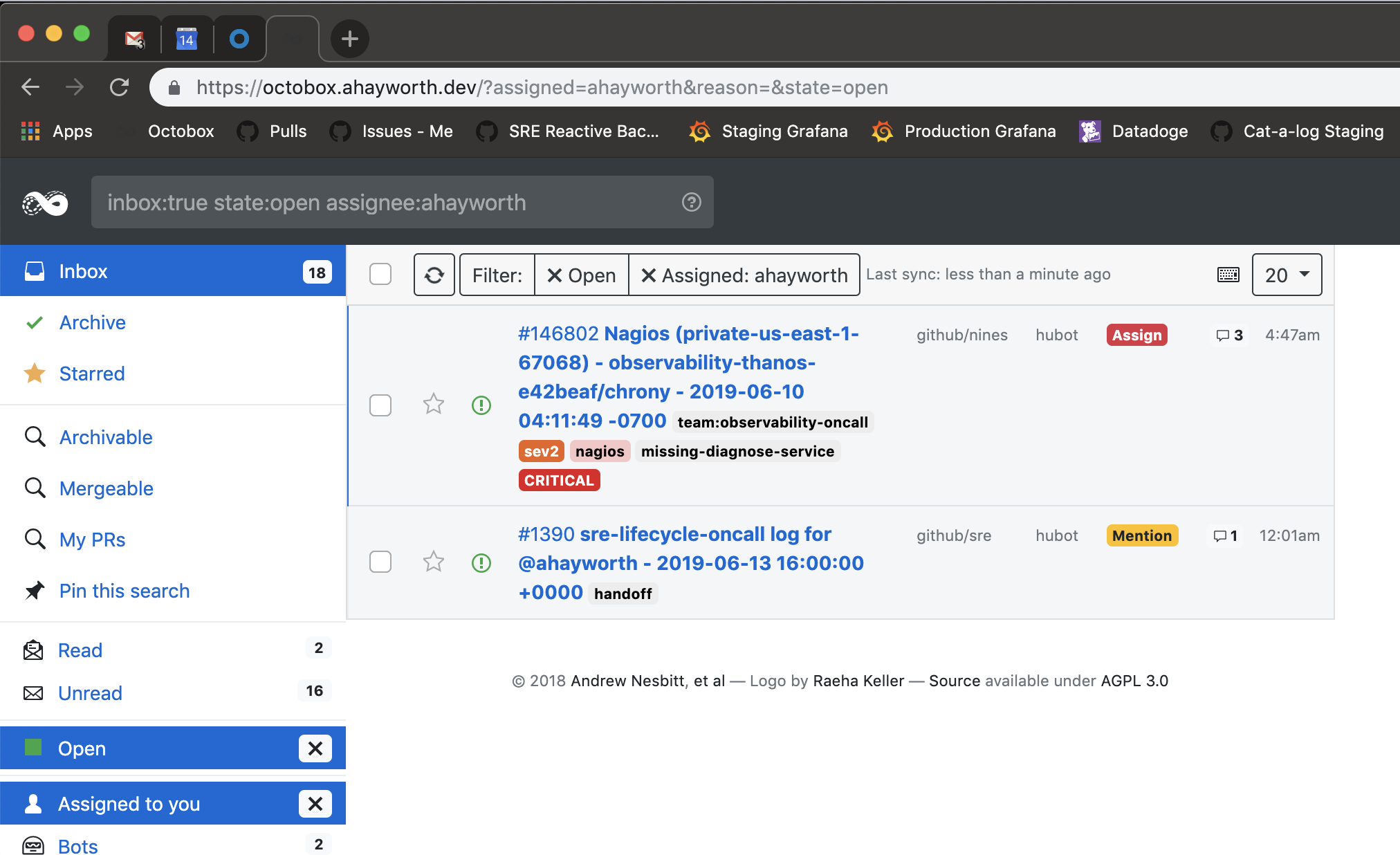 Select all displayed notifications, mark them as read
Archive all displayed notifications.
At this point, the 'Assigned to you' filter has disappeared from the side bar: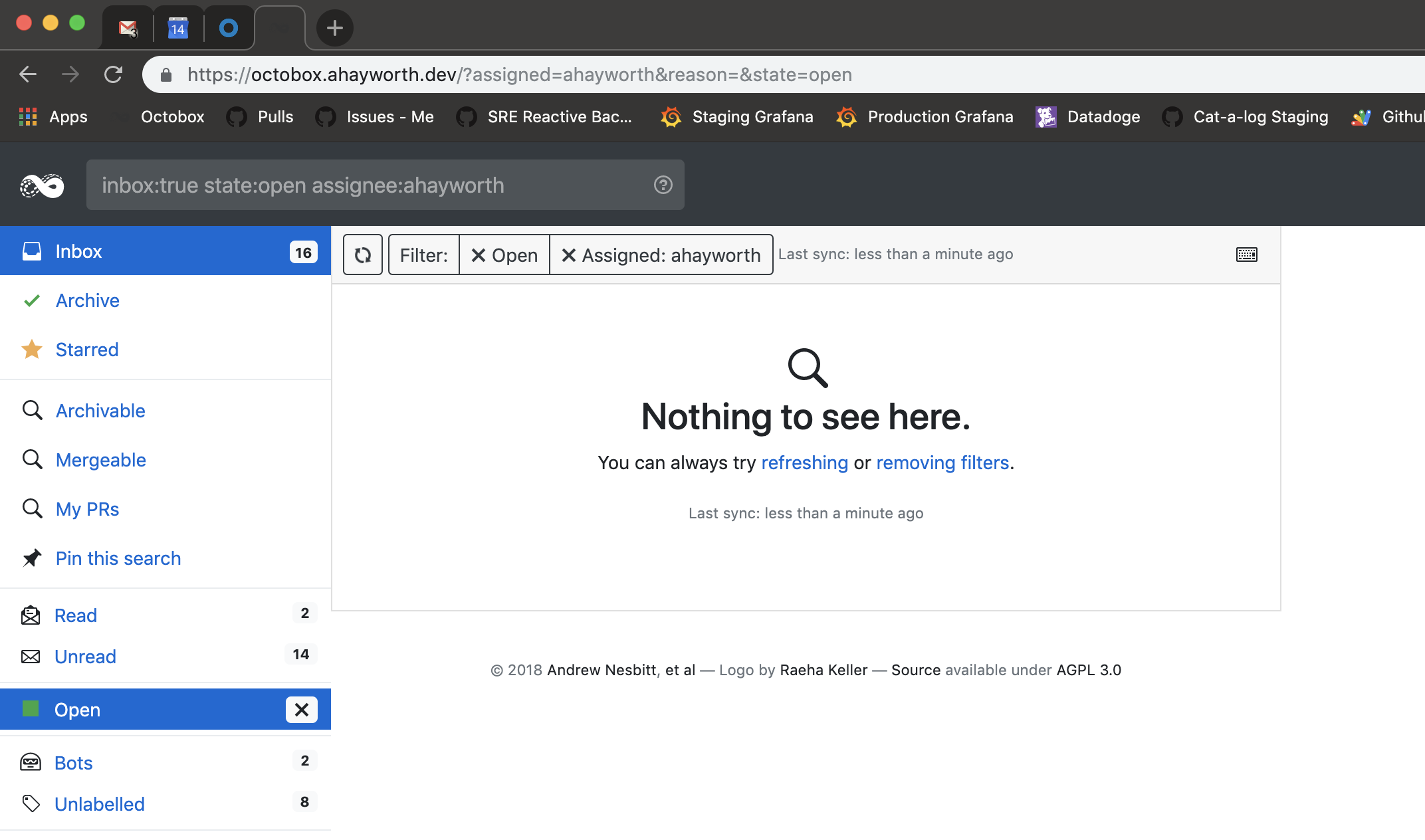 🎯 Goal
I'm reporting this as a bug, simply because it is a confusing UI experience for me. It is still possible to remove the assignee:ahayworth filter, but I must switch from filtering via the side bar to filtering via the filter bar or search bar.
I've developed some muscle memory around this, so it's not a huge problem per se. But, I realized this morning that it might actually be a bug. 😆🐛
💡 Possible solutions
I have none at the moment. 😢
📋 Steps to solve the problem
I have not worked on this bug myself, so I have nothing to share. I am happy to test out any potential fixes, however. ❤️