👋
Hi there

I'm Pooja, an automation nerd and open source enthusiast. I love brainstorming and implementing crazy ideas to figure out ways to improve the product quality. Having a blend of dev, qa & devops mindset, I strives to bridge the gaps between all the teams to attain the best results. Driven by curiosity to learn & share new things every day, I pen them, open-source, record tutorials and talk about them at open conferences, some of the glimpses can be found here:
🎤
Speaking Engagements
Selenium Conference - India, London, Chicago Editions
RootConf by HasGeek - Bengaluru
European Testing Conf - Amsterdam
Agile Testing Days - Germany
Agile India - Bengaluru
STeP-IN forum
✍️
Contribution to Organising Conference
Selenium Conference - India [2020, 2018, 2016]
Appium Conf - India [2019]
RootConf India [2018]
🙌
Stand up with

Some of the work I highly recommend (because they are really good)
Selectors Hub - one stop solution for easier life in UI Automation
NullCon - community events and workshops for spreading awareness on security.
Recommend
People/Community who make awesome libraries/learnings available for FREE - HumbleFool, David Malan, Simon Stewart and all Selenium Committers, Jason Huggins, Jonathan Lipps and all Appium committers, VodQA by ThoughtWorks, Test Automation University, Alan Richardson, Maaret Pyhäjärvi, Lisi Hocke, TestProject, your_name_can_come_here
#BLM #LifeMatters
Last but not the least

Do you related with this?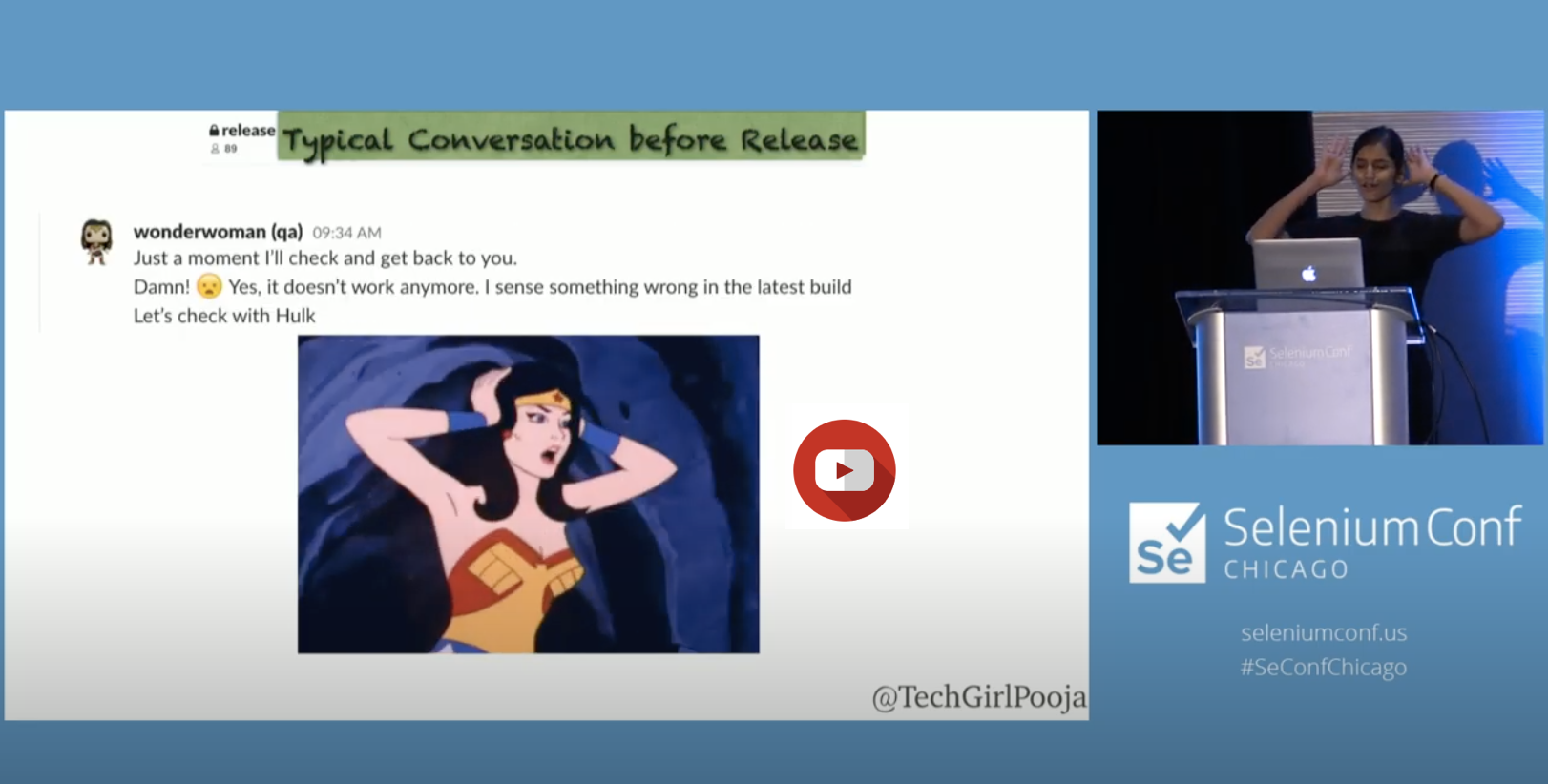 ---
If you haven't watched the following, you are missing out big