Be notified of new releases
Create your free GitHub account today to subscribe to this repository for new releases and build software alongside 28 million developers.
Sign up
m-mcgowan released this Nov 30, 2017 · 860 commits to develop since this release
Firmware 0.6.4 release is out on the Web IDE for Electron. (None of the changes affect the Core/P1 or Photon.)
released on production servers December 2nd, 2017
Note: This is a Release and may be used for production. It is available for all devices. To use, select the 0.6.4 version dropdown from the devices drawer.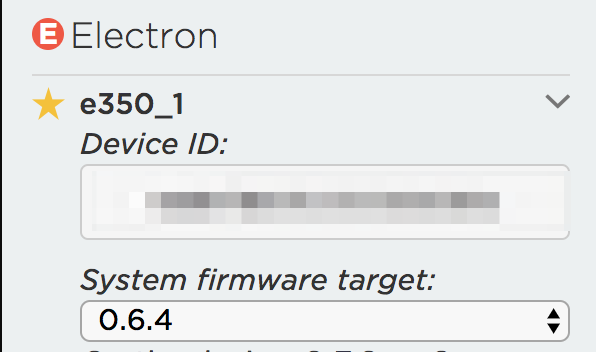 BUGFIXES
Downgrade bootloader functionality in 0.6.3 would enter an infinite loop after flashing system part 1 0.7.0-rc.X using OTA/serial. particle flash --usb/DFU was not affected.