Peel Experiments Execution Framework

Peel is a framework that helps you to define, execute, analyze, and share experiments for distributed systems and algorithms.

For more information and technical documentation about the project, please visit peel-framework.org.

Check the Motivation section on our website to understand the problems Peel will solve for you.

Check the Getting Started guide and the Bundle Basics section.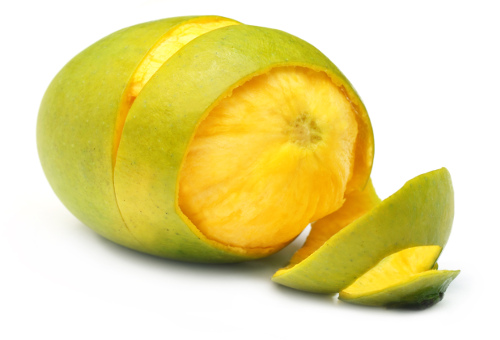 Main Features

Peel offers the following features for your experiments.
Unified Design. Specify and maintain collections of experiments using a simple, DI-based configuration.
Automated Execution. Automate the experiment execution lifecycle.
Automated Analysis. Extracts, transforms, and loads results into an RDBMS.
Result Sharing. Share your bundles and migrating to other evaluation environments without additional effort.
Supported Systems
| System | Version | System bean ID |
| --- | --- | --- |
| HDFS | 1.2.1 | hdfs-1.2.1 |
| HDFS | 2.4.1 | hdfs-2.4.1 |
| HDFS | 2.7.1 | hdfs-2.7.1 |
| HDFS | 2.7.2 | hdfs-2.7.2 |
| HDFS | 2.7.3 | hdfs-2.7.3 |
| HDFS | 2.8.0 | hdfs-2.8.0 |
| Flink | 0.8.0 | flink-0.8.0 |
| Flink | 0.8.1 | flink-0.8.1 |
| Flink | 0.9.0 | flink-0.9.0 |
| Flink | 0.10.0 | flink-0.10.0 |
| Flink | 0.10.1 | flink-0.10.1 |
| Flink | 0.10.2 | flink-0.10.2 |
| Flink | 1.0.0 | flink-1.0.0 |
| Flink | 1.0.1 | flink-1.0.1 |
| Flink | 1.0.2 | flink-1.0.2 |
| Flink | 1.0.3 | flink-1.0.3 |
| Flink | 1.1.0 | flink-1.1.0 |
| Flink | 1.1.1 | flink-1.1.1 |
| Flink | 1.1.2 | flink-1.1.2 |
| Flink | 1.1.3 | flink-1.1.3 |
| Flink | 1.1.4 | flink-1.1.4 |
| Flink | 1.2.0 | flink-1.2.0 |
| Flink | 1.2.1 | flink-1.2.1 |
| Flink | 1.3.0 | flink-1.3.0 |
| Flink | 1.3.1 | flink-1.3.1 |
| Flink | 1.3.2 | flink-1.3.2 |
| Flink | 1.4.0 | flink-1.4.0 |
| MapReduce | 1.2.1 | mapred-1.2.1 |
| MapReduce | 2.4.1 | mapred-2.4.1 |
| Spark | 1.3.1 | spark-1.3.1 |
| Spark | 1.4.0 | spark-1.4.0 |
| Spark | 1.4.1 | spark-1.4.1 |
| Spark | 1.5.1 | spark-1.5.1 |
| Spark | 1.5.2 | spark-1.5.2 |
| Spark | 1.6.0 | spark-1.6.0 |
| Spark | 1.6.2 | spark-1.6.2 |
| Spark | 2.0.0 | spark-2.0.0 |
| Spark | 2.0.1 | spark-2.0.1 |
| Spark | 2.0.2 | spark-2.0.2 |
| Spark | 2.1.0 | spark-2.1.0 |
| Spark | 2.1.1 | spark-2.1.1 |
| Spark | 2.2.0 | spark-2.2.0 |
| Spark | 2.2.1 | spark-2.2.1 |
| Zookeeper | 3.4.5 | zookeeper-3.4.5 |
| Dstat | 0.7.2 | dstat-0.7.2 |
| Dstat | 0.7.3 | dstat-0.7.3 |
Supported Commands
| Command | Description |
| --- | --- |
| db:import | import suite results into an initialized database |
| db:initialize | initialize results database |
| exp:run | execute a specific experiment |
| exp:setup | set up systems for a specific experiment |
| exp:teardown | tear down systems for a specific experiment |
| exp:config | list the configuration of a specific experiment |
| hosts:generate | generate a hosts.conf file |
| res:archive | archive suite results to a tar.gz |
| res:extract | extract suite results from a tar.gz |
| rsync:pull | pull bundle from a remote location |
| rsync:push | push bundle to a remote location |
| suite:run | execute all experiments in a suite |
| sys:setup | set up a system |
| sys:teardown | tear down a system |
| val:hosts | validates correct hosts setup |