New issue

Have a question about this project? Sign up for a free GitHub account to open an issue and contact its maintainers and the community.

By clicking "Sign up for GitHub", you agree to our terms of service and privacy statement. We'll occasionally send you account related emails.

Already on GitHub? Sign in to your account
UX: Restructure main navigation
#859
benmccann
opened this issue
Jan 8, 2021
· 35 comments
Comments
I'd like to propose a few ideas for the way the menu is organized. This was spurred by trying to figure out where we might be able to place /browse in the menu structure (#856)
Before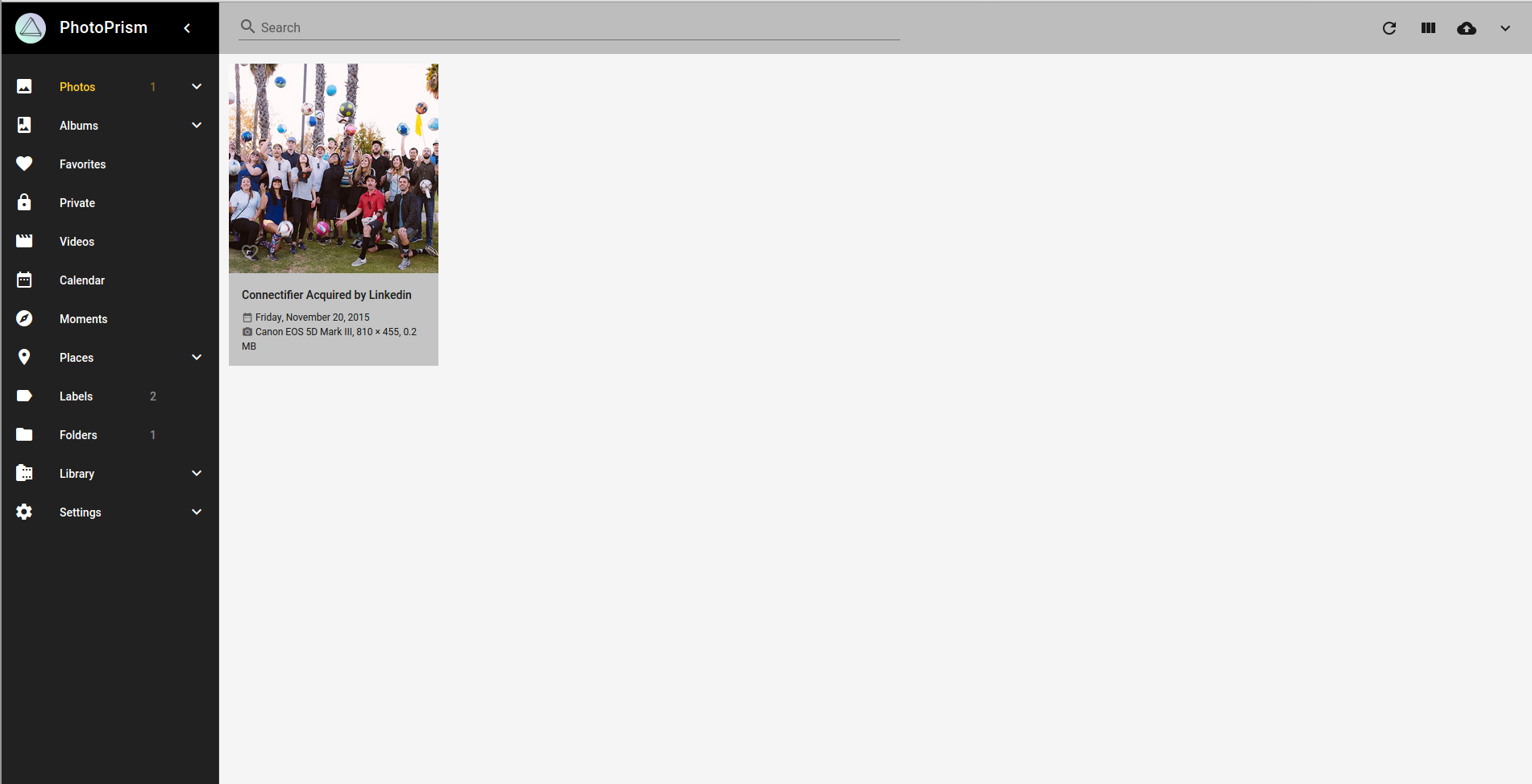 After
Structure
├ Browse
  ├ Photos
  ├ Videos
  ├ Monochrome
  ├ Panoramas
  ├ Scans
  ├ Archive
├ Albums
├ Favorites
├ Private
├ Explore
  ├ Moments
  ├ Calendar
  ├ Places
  ├ States
├ Labels
├ Review
  ├ Stacks
  ├ Errors
├ Library
  ├ Originals
  ├ Folders
  ├ Hidden
├ Settings
  ├ About
  ├ License

Description
Some things this accomplishes:
/browse now has a place in the menu as the main item "Media"
There are fewer first-level categories which makes the menu easier to digest. It also allows it to fit on a single screen on mobile (iPhone 5 SE pictured above). This is mainly through the creation of an "Explore" category which groups together interesting ways to explore your photos
Creates a category for review actions
Puts Folders and Originals under the same heading since they're quite related. One has you browse the tree structure of the folder and one lists all the folders directly, but both refer to the on-disk layout I believe. This helps reduce the number of top-level items
Some things I debated:
Whether some of these navigation items should go in the search menu instead. E.g. should there be a dropdown with the options "All Media", "Photos", and "Video" instead of having "Photos" and "Videos" in the left hand menu? Or should there be a dropdown with the options "All colors schemes", "Colored", and "Monochrome"? Or one with "All Photo Types", "Panoramas", "Scans", etc.? Without thinking about this super hard, I just leaned towards minimizing change.
Whether we need "Calendar" since we also have "Year"/"Month" dropdowns in the search filter, "Moments", and the ability to sort by date. But I thought it didn't hurt to leave it if it's grouped under another item and not taking up top-level space. Also, having it might provide an easy way to navigate by year and month combination, which would allow us to possibly change the "Year"/"Month" dropdowns to "Start" and "End" calendars for a more advanced search (Vuetify has a good component for that)
Should "Labels" go under Explore? I'm thinking it probably should, but I left it alone for now because it seems we'll have some changes coming up with the facial recognition and I didn't know how that might change things
Should "Favorites" go under "Albums" since it's basically just a special album?
The text was updated successfully, but these errors were encountered: