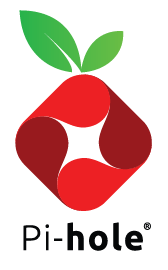 Network-wide ad blocking via your own Linux hardware


FTLDNS (pihole-FTL) provides an interactive API and also generates statistics for Pi-hole®'s Web interface.
Fast: stats are read directly from memory by coupling our codebase closely with dnsmasq
Versatile: upstream changes to dnsmasq can quickly be merged in without much conflict
Lightweight: runs smoothly with minimal hardware and software requirements such as Raspberry Pi Zero
Interactive: our API can be used to interface with your projects
Insightful: stats normally reserved inside of dnsmasq are made available so you can see what's really happening on your network
Official documentation

The official FTLDNS documentation can be found here.
Installation

FTLDNS (pihole-FTL) is automatically installed when installing Pi-hole.
IMPORTANT
FTLDNS will disable any existing installations of dnsmasq. This is because FTLDNS is dnsmasq + Pi-hole's code, so both cannot run simultaneously.